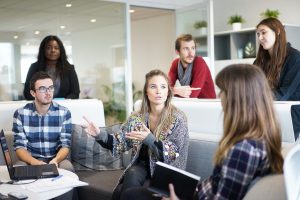 When you run your own business, you know that having a strong team surrounding you can make all the difference. A good team offers support, loyalty and delivers brilliant customer service, but just how do you go about developing a team like this? It is often through a combination of getting the right people, training them well and then looking after them consistently. We share more in our post today, 4 key themes for leading a successful team. 
Recruitment
It is wise to start at the beginning and focus on developing a solid recruitment process.
Start by clearly defining the role that you are looking to recruit for. The job description should detail what the role entails, the skills required to carry it out, the objectives that the individual will need to meet and any previous experience that is required. 
As soon as you have a clear job description, you can start advertising for the ideal candidate. It makes sense to try a series of recruitment drives, from job fairs to working with agencies to find appropriate applicants. 
When you interview, ensure that you have someone working alongside you whose judgement you trust. Aim to put the interviewee at ease so that you get to see them at their best during the process. 
Training and development
Whether you are looking at freight broker training or management coaching, effective training must be central to any business development model. 
Your staff need to be trained effectively from the moment that they start working you and then throughout the course of their career with you. You should always be looking out for training and development opportunities with individuals and take the time to find out whether they have anything that they would like to learn more about.
It pays to work hard on developing a strong training program, as staff will be better equipped to carry out their roles and feel empowered and confident when doing so. This should then translate into great customer service, strong productivity and a happy and engaged team. 
Communication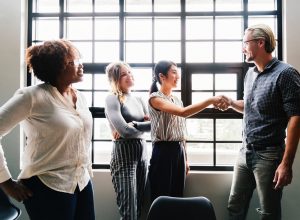 A good team leader is invariably good at communicating. Your team needs to know what you expect from them on a day to day basis and you should help them to see the bigger picture so that they can see how they can play their part.
You might want to start each day with a quick overview of the plans and targets for that day, and then you could hold regular team meetings with more time to share any news and invite input from everyone. Alongside holding group chats, one to one reviews are very useful for people to talk in more detail about any development and support that they might need. 
Along with business talk, you should be communicating frequently with everyone on a personal level. People will want to get to know you and you should want to understand your team. 
Reward and recognition
Do make the time and effort to reward and recognize your team for a job well done. This might take the form of a structured bonus system or a genuine 'thank you', reward appropriately and consistently.