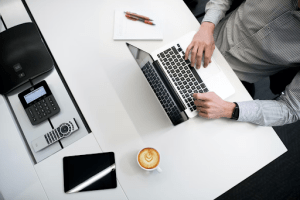 Everyone wants to know the secret to business success so they can launch a company and immediately make it big. However, any experienced entrepreneur knows that there is plenty of work to do before your company turns a profit and begins to enjoy something resembling success. Simplifying business processes is essential for any organization to remain competitive and efficient. By streamlining processes, companies can reduce costs, save time, and improve productivity, ultimately leading to increased profitability. One of the most effective ways to get started is by simplifying business processes, so where can you start? 
Trim the Fat 
Your early experiences as an entrepreneur likely involved trying to do as much as possible. Although you think that can cover your bases, it can cause your business to seem unfocused, so trimming the fat can simplify a range of processes. Instead of trying to do everything, pay closer attention to upgrades and empowering employees, as these will help accelerate your business without making you feel like all the responsibility falls on your shoulders. One of the first steps in simplifying business processes is to identify areas of inefficiency. This can be done through process mapping and analysis, which helps to identify bottlenecks and areas where tasks can be automated or eliminated. Once these inefficiencies are identified, organizations can then focus on optimizing processes, eliminating redundant tasks, and automating repetitive processes.
Make Better Use of Technology 
Technology is a vital tool that all companies should explore. However, some small businesses still don't understand how tech can benefit them. While they use computers, they ignore the benefits of IT Asset Management and other essentials, especially in a retail environment. Furthermore, you can use tech to automate practices, saving you time and energy and allowing you to focus on other aspects that demand attention and improvement. Another important aspect of simplifying business processes is to invest in technology that can help streamline operations. For example, businesses can use software to automate routine tasks like data entry, payroll processing, and inventory management. This not only saves time but also reduces the risk of errors, improving overall efficiency.
Outsource More Often 
You may also be trying to master departments and essentials that you don't have the time for or are not skilled enough. This happens most often with web design and accounting. Your company website needs to work at all times, so outsourcing web developers and network maintenance will help. Similarly, it's easier than you think to make an accounting mistake. These mistakes could be catastrophic for your business, so working with freelance accountants as and when you need them can relieve plenty of stress surrounding your finances.  
Use Data 
Businesses that use data and analytics will always have an edge over competitors. These practices enable you to check every detail about customers, website metrics, and much more. By using this data (especially when automated to analyze within seconds) you can make efficient changes to your website and other platforms to maximize your chances of business success. Data and analytics tell you how long customers stay on your website. It can also report crashes, inform about abandoned carts, and social media engagement. With all of this information, you'll find it simpler to adjust your business to meet customer and client needs. 
Prioritize Communication
It should be no surprise that poor workplace communication can have disastrous consequences on your office and business. A business that prioritizes healthy communication will thrive more easily. This creates a culture where all your employees respect one another and happily share information and ideas. This also means there is no double-talk or cryptic conversations. Instead, everything is as it seems, which means you can take effective steps forward because everyone knows what they need to do. 
Simple 
Simplifying your business processes can unleash your company's potential. You will free up time and energy across the board, which makes it easier to focus on essential upgrades and improvements. From here, you can start looking toward the future of your brand and take it to the next level. 
Honorable Mention:
Review and streamline workflows: Conduct a comprehensive review of your business workflows and identify areas where tasks can be combined, automated, or eliminated. This will help to reduce redundancies and improve overall efficiency.
Digitize your documents: Moving away from paper-based documentation and implementing a digital document management system can help to streamline your business processes significantly. This eliminates the need for manual paperwork, reducing the time and resources required for tasks such as filing, retrieval, and archiving.
Adopt cloud-based solutions: Cloud-based software solutions can provide a range of benefits, such as accessibility, scalability, and cost-effectiveness. By adopting cloud-based solutions, businesses can streamline their IT infrastructure, reduce costs, and improve overall efficiency.
Simplify your approval processes: Review your approval processes and simplify them as much as possible. By reducing the number of approvals required and the time taken to complete them, you can speed up your workflows and achieve greater efficiency.
Invest in employee training: Employees are the backbone of any organization, and investing in their training and development is crucial to achieving long-term success. Provide them with the necessary training to ensure that they are proficient in the latest technologies and processes, enabling them to contribute to your business's overall success.