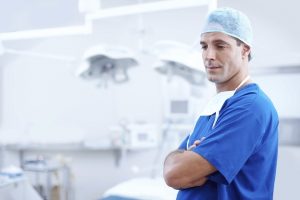 The pandemic has impacted many people and many lives, and not just as a result of the virus. There have been many people around the world that have lost their jobs, had to change jobs, or had hours cut. Many have also had to adjust to a new way of working, and for others, it has been business as usual with some social distancing changes. 
Believe it or not, there are some industries that have been thriving through a pandemic, which is why, if you're thinking of switching careers or going into business yourself, could think about these industries that have been shown to be pandemic-proof. There are always risks with new careers and new businesses, but there are some industries that have been doing well in lockdown. 
Medical or caring careers
Medical careers and those people who are carers got no break in the pandemic and it was going to work as normal throughout, as front-line workers. Although it is unlikely that they were given many benefits or pay rises, there was plenty of work for them to do, meaning that there was very little risk of losing their jobs as a result of the pandemic. Of course, with these kinds of careers a lot of training is involved, but if it sounds like it is for you, then work can be almost guaranteed.
Funeral planning
Those working in the funeral businesses are another industry that sadly for those who lost their lives, has been kept busy during the pandemic. This kind of industry will be in demand nearly all of the time, as it is a fact of life that funerals will be needed day in and day out. If this sounds like something that you'd like to get into, then being a people person really helps, to put family members at ease during the whole process. There are some upfront costs for church trucks and funeral cars, but it could be something that could pay off. As well as being pandemic-proof, the income here would be steady, as long as you were able to do a good job. 
IT
The number of people who suddenly had to work remotely and do their work from home shot up by an immeasurable number. As a result, there will have been more of a need to use the cloud than ever before, as well as other IT solutions, so it is easy to see why IT is on this list. So much of what we did during the pandemic was based on being online, whether for work or recreation, so people were always looking for help if something went wrong. 
Logistics
Logistics is something that has been vital during the pandemic, as it allows food, water, and other essential supplies or services to get to where they need to be. Whether it was hospitals ordering in new medical supplies or Amazon getting parcels out to people on time, it has been a vital industry and one that has also thrived at this time.