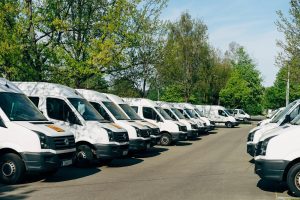 Today's commercial fleets face some enormous challenges. Keeping trucks on the road is difficult enough. But when you factor in ever-increasing costs, it makes the task even harder. 
Administrative challenges are among the biggest that fleets face. Fleet managers can find it hard to keep up with quoting and invoicing. Sometimes communication with drivers can break down. 
It can also be hard to keep track of rising fuel costs. Even small increases in the price of gas at the pump can massively cut into the profitability of your enterprise. And that's not to mention things like worker absence and unexpected repair costs. 
If you're wondering how to conduct fleet operations optimally, then check out this post. In it, we run through some must-know tips for better fleet management. 
Strengthen Your Policies
The only way to achieve a successful fleet management business is to strengthen your policies. Without being clear and firm in your approach, you'll find that your fleet operations begin losing you money. Remember – your policies set your expectations for all stakeholders, including your drivers and other people in your organization. 
Some of the policies that you might want to draft include: 
Maintenance schedules and how often vehicles require servicing

Driving license policies and when drivers' licenses are due to expire

Data collection policies, such as collecting data from vehicle telematics in real-time to gain insights into driver behavior on the road

Vehicle purchasing policy which includes the features that any vehicle must have
Optimize Your Fleet Usage
You'll also want to do things like optimizing your fleet usage. Remember, the bigger your fleet gets, the more inefficiencies are likely to creep in. When you go past about ten vehicles, it becomes progressively harder to track all of them. 
When you can, audit your logs and look for whether your vehicles are making unnecessary journeys. If they are, then adjust your route so that you travel from location to location more speedily. Try to avoid manual route settings. Instead, use software to do it for you. 
Regularly Service All Vehicles In Your Fleet
To keep your trucks on the road, you'll need to create a detailed vehicle servicing schedule. Don't wait for trucks to break down – that can get very costly. Instead, service them preemptively according to the manufacturer's instructions so that you can keep them on the road for longer. 
Where possible, work with a specialist partner, such as M&L Truck Service. Choose a repair shop that has specific experience working with trucks, vans, and other large vehicles. Often they will be able to provide you with an optimal servicing timetable. 
Optimize Your Fleet Size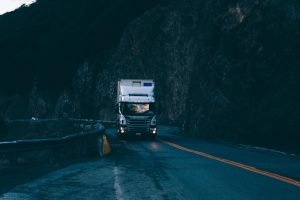 Knowing how large your fleet needs to be is a challenge. You don't want too many vehicles – that push up your costs. But you also don't want too few. That's because there will be times when certain vehicles will be out of service. Thus, you need some in reserve, just in case. 
If optimizing your fleet in this way isn't possible for your business, you might want to sign a contract with a local short-notice vehicle rental firm. This way, you can all on trucks as and when you require them without having to depend on your own supplies.
Install A Scheduling System
Scheduling systems are another popular tool that fleet companies use to organize their deliveries and operations. These systems show you precisely where your trucks should be and when, taking a lot of the guesswork out of operational planning. 
Without a scheduling system, it can become impossible to conduct a large fleet. If you have one or two vehicles, manually entering information into a spreadsheet is okay. But once you get past a handful, the only way to plan effectively is to use the software. 
Scheduling systems are also good for planning how you'll use each vehicle's availability. They allow you to book trucks in for servicing while others are out in the field. 
Rotate Vehicle Usage
Employees will often choose either the newest or favorite vehicle. But because drivers are all different, wear and tear on your vehicles may start to vary. And that can make your servicing schedules much more complicated. 
That's why fleet managers like to rotate vehicles. Over a period of weeks and months, vehicles tend to wear evenly, making maintenance requirements far more predictable. 
Track All The Data You Need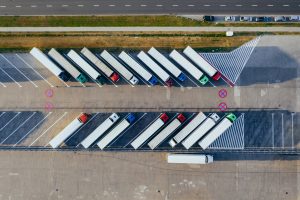 Fleet management also requires collecting as much information as you can about your vehicles, drivers and mechanics. You want to make sure that you're optimizing all these variables at all times to remain as competitive as possible. 
While each company is different, there are some generic metrics that every fleet manager should track. Here are some of the things that you'll need to keep your eye on: 
Fuel usage – including the amount of fuel you're using, the type and the average number of miles you're getting out of it. 

Leasing arrangements – including the vehicles purchased and any warranty details

Utilization rates – how much individual drivers are using their vehicles as a percentage of their time on shift. You'll also want to track things like the mileage of trips, date and time of departure and arrival, and the person or people signing off on trips

Maintenance costs – including the price of parts, labor and work required to fix a vehicle. 
By collecting data, you give yourself a bird's eye view of your company. You can see how you are performing compared to the past and whether you need to improve in any way. 
Create A Purchasing Policy
Lastly, it's a good idea to set up a new vehicle purchasing policy – mainly so that you don't have to do it yourself all the time. This document spells out precisely what employees should look for in a new vehicle if they decide that the time is right to buy one. Metrics can include things like the total cost of ownership, the specific fuel efficiency and the replaceability of the vehicle, should it become damaged. 
So, there you have it: some must-know tips for better fleet management.