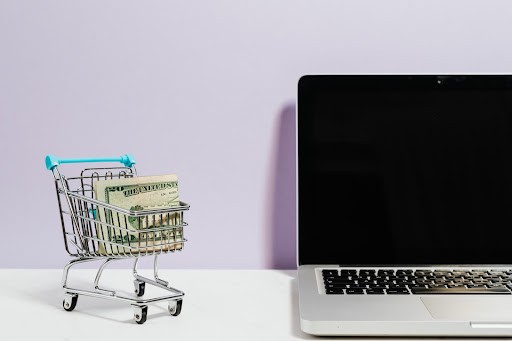 Sales are the lifeblood of any business. Without sales, a company can't survive. That's why it's so important to push for more sales across your business. This blog post will discuss some tips on how to do that and also provide some helpful resources that you can use to increase your sales and grow your business!
#1 Focus on what you have
The first tip is to focus on your existing customers. It's important to nurture your current relationships and turn one-time buyers into lifelong fans. You can do this by providing excellent customer service, staying in touch with them, and offering them discounts or loyalty programs. In addition, you should also focus on your existing products and services. Make sure that you're constantly improving them and making them the best that they can be. This will help you attract new customers and keep your current ones coming back for more!
#2 Offer new products
Another way to increase sales is to offer new products or services that your customers may be interested in. This could be anything from a new product line to a new service that you're offering. By constantly innovating and expanding your offerings, you'll keep your customers coming back for more!
If you're not sure where to start, consider surveying your customers or holding focus groups to get an idea of what they might be interested in. You can also look at your competition to see what new products or services they're offering and try to match or exceed them. Remember, it's crucial to always be thinking about ways to increase sales across your business!
#3 Provide an effortless experience to customers
These days, customers expect a streamlined and effortless experience when they're interacting with businesses. They don't want to have to jump through hoops or deal with frustrating customer service experiences. So by making your customer's experience as easy and enjoyable as possible, you'll be more likely to increase sales!
There are a few ways you can do this, such as offering online or mobile ordering, providing fast and free shipping, offering 24/hour customer support, or you could maybe start to accept payments on your website. By making your business convenient and easy to use, you'll encourage more customers to buy from you!
#4 Get involved in your community
Another great way to increase sales is to get involved in your community. This could mean sponsoring local events, donating to local charities, or even just being active on social media. By showing that you're invested in your community, you'll attract more customers who are looking to support businesses that care about the same things they do!
There are a lot of different ways that you can push for more sales across your business. By focusing on your existing customers and offering new products, you can keep your business growing and thriving. Remember to always be thinking about ways to improve the customer experience and get involved in your community – these are just a few tips that will help you increase sales and grow your business!