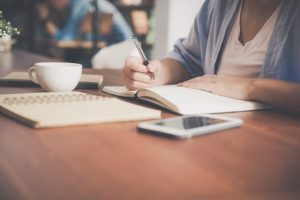 Once you've made the decision to sell your business, now comes a stage of rigorous planning. The process isn't generally quick and without ups and downs. However, with the best kind of preparation, you'll be able to streamline the procedure. You may be selling due to retirement, relocation or a change of career direction? Whatever your motives are, ensure that you can clearly define them to your potential buyers. Any lack of clarity in this area could make your company appear to be a less appealing asset.
Organize your accounts
Before you start the process, you'll need to ensure the proper organisation of your accounts. Your potential buyers will want to see how much income your company has made each year, dating back over the last few years. Buyers will also want to see all of the projections of your future profits. Such information is vital to instill confidence in buyers that your business has long-term potential for growth. Make sure that you have documented details of your debt, asset valuations, contracts and company reports etc. Your accountant can help you to check or improve your booking keeping ongoing.
Get a valuation
Before you can think about selling your business, you need to get a good valuation to discover exactly how much it's worth. With these figures, you'll be able to determine what you can expect to earn from the sale and also which buyer offers are the closest to your worth. Now, you can take a look at similar business sales to get a rough idea, but the best thing to do is to hire a professional broker. A company like Alliant Brokers can offer services which can provide a valuation and prepare a marketing package. Such a package can set out exactly why you are attractive to buyers. Professional solutions like this can outline your opportunity for growth and your current position within the market. You'll know your strengths; but you just have to prove them to buyers to close the deal. 
Due diligence data room
Once of the most crucial parts of any business sale is the due diligence process. The process refers to the vital investigation or audit of the investment in question. Essentially, the buyer uses a law professional to conduct detailed research before entering into any contract. Areas of research include every legal and financial aspect of the company; from finances and assets to employees and contracts. The best way to handle this process is by using a virtual data room. 
Such software allows all documents to be categorized and organised within the cloud. Both parties can easily access all documents digitally. Data rooms have strong security measures in place to keep data safe and secure. Without a data room, the process of due diligence will be slower and more complex. A poorly executed due diligence procedure (on your part) could damage the sale. It's vital to get organised with a data room well in advance. Ensure to provide documents in a timely manner as they are requested.

Latest posts by The Saving Gal
(see all)