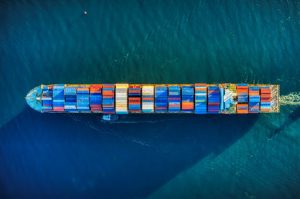 A career in shipping is ideal for those who love being behind the wheel, but it is not something as simple as sitting driving up and down the country. There are plenty of smaller elements that go into a shipping business, and the more elements, the greater the chance of something going wrong. As a shipping company, this is the last thing you want, so you must find ways to make the process more efficient.
Use a Reputable Service 
It sounds too obvious to mention, but reputable freight forwarding services will make your life much easier and help your shipping company build its reputation. Fledgling companies often need this type of dependability to guarantee success, so you may as well identify a business that will help you get off the ground. These companies will have exceptional policies and processes in place, which will often allow you to slip seamlessly into your shipping and delivery needs, which makes everything more comfortable and minimize the number of road bumps you encounter early on. 
Keep Track of Drivers
At some point, you will need to hire expert (and qualified) drivers for your shipments. When this time comes, it always pays to invest in commercial tracking software to monitor their performance. Now, this doesn't mean you spy on them or go all Amazon on them. Instead, it allows you to check in on any delays and assess their performance. This will give you all the information and data you need, which can help you provide feedback for drivers who could improve and praise those who go above and beyond in the role. 
Standardize Your Materials 
Smaller businesses will often use whatever packaging materials they have on hand. While this is convenient at first, these materials are not always suitable. Sometimes, fragile products require more secure, safe packaging, so consider a standard box for this. It would also be beneficial to remember the importance of eco-friendly packaging. As shipping can contribute to plenty of waste both in-store and while drivers are on the road, you can do your part for the planet by improving your sustainability process. Not only will this make it easier to source materials, but it will boost your reputation in the meantime.
Keep In Touch With Customers 
Every business owner should understand the importance of transparency when dealing with customers. They do not want managers to lie to them outright, so honesty is always the best policy. While you hope things run smoothly, there will be times where things go wrong. Rather than hide behind excuses, being open and upfront about any issues will improve your relationship with your customers. As frustrated as they might be right now, they will be even more frustrated when they discover you have lied. So, opt for transparency above all else. 
The Right Shipment
Reliable shipping services will quickly stand out from the competition, which is ideal for encouraging business growth and ensuring you take your company to the next level. Whether you['re working on a local, national, or even international level, embracing efficient practices can benefit everyone involved.