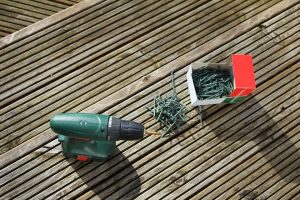 When running a construction business, it's vital that you find ways to manage your overheads more effectively. All of your costs, like buying and maintaining machinery, hiring employees and sourcing materials quickly add up and eat into your profit margins unless you can find ways to make savings without compromising the quality of the work. Using cheap materials isn't always an option because you will struggle to get work in the future if the end result is poor, so you need to find another way to make savings. 
Tool costs are one of the best areas for construction businesses to save money but a lot of people don't consider it. These are some of the best ways to save money on tool costs. 
Pay For Quality 
When they are first starting out, a lot of construction company owners decide to keep costs down by purchasing cheap tools. However, this doesn't actually save you money in the long run because cheap tools only have a very short lifespan. You will need to replace everything in a year or two, especially things like drills and table saws that get a lot of use on most jobs. If you keep replacing all of your tools on a regular basis, the costs soon add up. However, if you are willing to spend more upfront and get some good quality tools, they will last you for years to come. The tools will be more reliable so the quality of your work will be improved and you will make some big long term savings. Better tools are also far less likely to break, which means that you won't need to spend as much money on maintenance. 
Consider Energy Efficiency 
It's not just the cost of the tools themselves that you need to consider, you also need to think about the energy efficiency and how much they cost to run. Making some simple changes, like using a belt driven air compressor to power pneumatic tools, can save you a lot of energy. When you are buying new tools, always check their energy efficiency and consider paying more for ones that are cheaper to run because you will make bigger savings in the long term. 
Keep Up With General Maintenance 
Making your tools last as long as possible is one of the most effective ways to save money on tool costs, which is why general maintenance is so important. As a project manager, it's important to make sure that maintenance is a part of the site cleanup at the end of the day. All tools should be properly cleaned and checked for any issues. If there are any small problems with tools, get them fixed right away before more serious maintenance issues arise. Ignoring damaged tools can potentially be very dangerous and small problems will not go away on their own. It's a mistake to think that you can save money by making do with what you have because it will need to be repaired eventually and when it does, it will end up being more expensive. 
These 3 simple changes can help to lower your tool costs and increase your profits in a significant way.