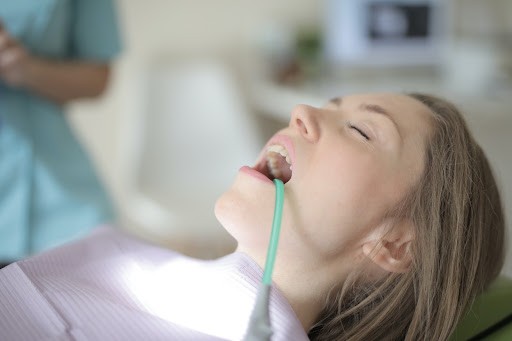 Making patients feel at ease and well-cared-for is among your top duties as a dental office. You can give your patients a setting that not only meets their comfort needs but also the needs of the various treatments they receive by making changes to your facilities. 
To improve the general look and feel of your clinic or workplace, you can do a number of things, from replacing any outdated décor to investing in more modern equipment. The following is a summary of important actions you can take to modernize your dental offices and raise client satisfaction: 
Invest in High-Quality Equipment: 
Technology and tools in your dental office can be crucial to providing patients with the best care possible. Spending money on contemporary, high-quality equipment helps treatments be more precise while also cutting down on the amount of time needed for complicated procedures. While it may be an expensive investment upfront, the long-term returns will be well worth it when you consider the savings you'll see from reduced errors and shorter wait times. 
Utilize Comfortable Furniture:
Providing comfortable and inviting furniture for patients to sit in while they wait is a great way to make the dental experience more pleasant. Pick a procedure chair with adjustable headrests and built-in armrests so your patients can find the posture that is most comfortable for them. It's also wise to select furniture that is easy to clean and disinfect, as this will help maintain a hygienic environment in your facility. 
Make Upgrades to the Interior:
Your patients' first impression of your office is likely to be based on the décor and ambiance, so make sure it looks inviting. By making a few simple changes—such as adding new artwork or fresh paint colors—you can give your space a facelift without breaking the bank. Additionally, consider installing LED lighting fixtures throughout the office that not only provide better illumination but also reduce energy consumption. 
Implement an Effective Management System: 
Improving the management systems in your office is a wonderful way to enhance the general patient experience. You can decrease missed meetings and make sure that patients are seen on time for their treatments by using tools like automated appointment reminders. Additionally, integrating digital records into your system can facilitate staff members' quick and secure information entry.
Keep a Neat and Organized Environment:
Maintaining a neat and organized environment has a large impact on the overall patient experience. Make sure your workplace is clutter-free and that surfaces, floors, and walls are routinely cleaned to maintain a hygienic environment. Additionally, keep any medical records or personal information securely stored away so they can not be accessed by unauthorized personnel. 
By upgrading your dental facilities, you can create a more welcoming and helpful environment for you and your patients as well as guarantee that all treatments are carried out in a safe and comfortable setting. In order to provide your patients with the best care possible, it can be very beneficial to take the time to evaluate each section of your facility.  You can be confident that any investments you make in modernizing and improving your facilities will pay off in the long run by taking these recommendations into account.