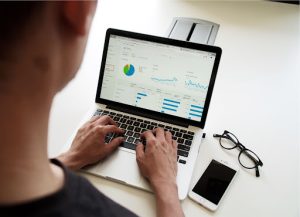 What makes a successful business? 
A tenacious leader spearheading a company? 
A solid team of committed employees?
While the above factors are undoubtedly integral to your success, they are not the deciding factor – sales are. After all, your ability to keep the doors to your business open relies on your ability to sell your products and services and grow your customer base. As a result, you should always be on the lookout for ways to boost your sales. 
Here are some top tips to get you started.
Get your brand out there. 
In order to make more sales, you first need to know that people are aware of your brand and company in the first place. There are various ways in which you can achieve this goal. For example, you could: 
If you own a physical store,

make your shop stand out

by working with a

sign fabrication

company that can create signage that draws in your ideal customers. This is a great way to turn from a relatively anonymous company into a well-known spot on the high street. Furthemore, with an eye-catching sign outside your shop, you are also sure to notice an increase in both foot traffic and sales. 

Focus on developing your online presence to stand out from the crowd. Put together a strong website and a killer social media strategy that will enhance your brand's platform. 
Get to know your customers.
To increase your sales, you must begin by thinking about who you are selling your products too – as their happiness will tie directly to the number of products you are selling. Thankfully, there are various ways in which you can get to know your customers. For example, you could host a series of focus groups or ask for post-purchase feedback. When you have a better understanding of your customers, you will be able to: 
Predict consumer spending habits

, meaning that you are ready to meet increased product demand but are also not producing more goods than you can sell. This helps you to protect your finances during uncertain times.

Create the kind of products that there is a clear demand for – meaning that you can rely on a steady stream of sales instead of introducing a product to the market with little certainty as to how it will perform long-term. 

Forge a sense of loyalty between your brand and your customers, which encourages them to make repeat purchases instead of taking their custom elsewhere.
In short, there are various steps you can take to put your brand on the map and drive your sales through the roof. However, the easiest way to achieve this goal is to simply be innovative in your approach to the products or services you create. Never rest on your previous success and remain on the lookout for new ideas, products, and services that can make your customers' lives better. The more innovative you are, the easier it will be for you to sell your products.