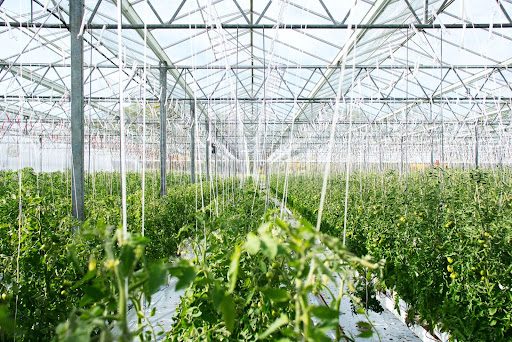 The global food industry is a massive, ever-growing entity that touches the lives of billions of people each and every day. With this level of importance comes a correspondingly high level of scrutiny, as consumers around the world demand not just safe but also ethically and sustainably sourced food products. To meet these increasingly stringent demands, producers and processors must abide by a wide range of international export market food safety standards. Here are seven effective ways to make sure your business stays ahead of the curve in this rapidly changing landscape.
Educate Yourself and Your Team on the Latest Standards
The first step to ensuring compliance with international export market food safety standards is to stay up-to-date on the latest developments. New technologies and methods are constantly being developed to improve food safety, and it's important that you and your team are aware of these advances. Regularly attend trade shows and conferences, read industry news publications and subscribe to relevant online resources so you can stay abreast of the latest changes.
Understand the Needs of Your Target Market
Before you can develop a food safety plan that meets the standards of your target market, you need to have a clear understanding of their specific needs and requirements. What may be acceptable in one country may not be acceptable in another, so it's important to do your homework before you start exporting. Once you have a good understanding of the needs of your target market, you can start to develop a plan for how best to meet those requirements.
Implement a Hazard Analysis and Critical Control Point (HACCP) Plan
Hazard Analysis and Critical Control Point (HACCP) is an internationally recognized food safety system that can be used by businesses of all sizes. The goal of HACCP is to identify potential food safety hazards and put in place controls to prevent or mitigate those hazards. While HACCP plans are not required by law in all countries, they are generally seen as the gold standard in food safety and, as such, are often a requirement of export markets.
Get Certified by an Authorized Body
One way to demonstrate your commitment to food safety is to get certified by an authorized body. There are a number of different certification schemes available, each with its own specific requirements. However, some of the most popular certification schemes for exporters include ISO 22000, BRC Global Standards, and IFS Food. By becoming certified, you'll be able to show potential customers that you take food safety seriously and that you have the necessary systems and controls in place to protect their products.
Develop a Traceability System
Traceability is the ability to track a food product from farm to table and is an essential component of any food safety system. In the event of a food safety incident, traceability systems can help identify the source of the problem and allow for prompt corrective action to be taken. Traceability systems can be paper-based or electronic but should, at a minimum, include information on the supplier, manufacturing date, and batch number.
Establish Good Agricultural Practices (GAPs)
Good Agricultural Practices (GAPs) are a set of standards that aim to improve the quality and safety of fresh fruits and vegetables. GAPs cover a wide range of topics, from farm management practices to post-harvest handling procedures. While GAPs are not mandatory in all countries, they are often required by export markets, so it's important to familiarize yourself with the standards.
Agriculture Cleaning and Disinfection Procedures
Cleaning and disinfection are an important part of any food safety system, and there are a number of standards that must be met in order to export to certain markets. The World Health Organization (WHO) has developed a set of guidelines for cleaning and disinfection in the food industry, which provides detailed instructions on how to effectively clean and disinfect food contact surfaces. However, you can hire an agriculture cleaning company to take care of this for you as well.
The international export market for food products is vast and complex, and there are a number of considerations that need to be taken into account in order to ensure compliance with food safety standards. By following the tips outlined above, you can develop a food safety plan that will meet the requirements of your target market and help you avoid any costly recalls or incidents.