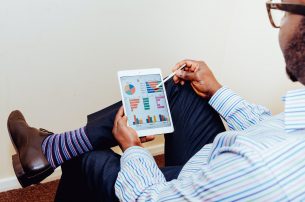 If you run a business you will always be looking to improve your knowledge and develop – continuous learning and development are a few major points to success after all. An area of your business that you may be looking into as part of this is your business intelligence tools (also known as BI) 
Many major companies turn to business intelligence tools to help with their data collection. A very common one is some Microsoft software like Powerpoint or Excel. This software takes the data and simplifies it in order to give you analytics and visuals that you can present to your staff members or potential clients. This gives more trusted data that you can trust and make more informed business decisions with. 
The most common benefits of Business intelligence tools are that they increase organizational efficiency, improve customer experience, improve employee satisfaction and as mentioned above give you more trusted information. If you are trying to get in front of your competitors, Business intelligence tools are guaranteed to help. 
To learn more about Business Intelligence tools and how they will help your business continue reading the infographic below. It gives you excellent insight into BI and tips on what systems you should be using. Once you've digested the information, you can research further into business intelligence tools. 
If after reading you have some additional information that can help our readers, please let us know in the comment box below. We would love to hear your feedback on the infographic and any additional knowledge that you can share. 


Infographic designed by stl-training. Power BI