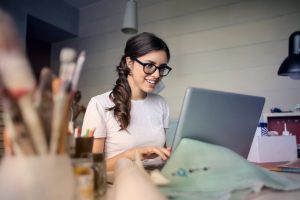 Be honest. Is your business thriving or is it merely surviving? The idea of consistently generating new business and finding new clients to keep your company afloat is enough to keep you awake at night. And it's a challenge that all small business owners must face.
A growing customer base is important, but it's worth considering that while drumming up new interest and sourcing new clients is essential, taking care of the clients you already have shouldn't be overlooked. Striking the right balance between old customers and new isn't easy, but get it right and you drive your business success forward.
Want to know more? Read on for some interesting ways you can help your small business thrive.
Streamline your billing process
You might be able to meet your clients' expectations, but when it comes to the billing process and receiving your payment, are you falling at the last hurdle? If your invoices are poorly constructed, inaccurate, full of jargon, and are often sent out later than expected, then it reflects poorly on your business. Using invoice templates from FreshBooks.com is the perfect solution. Not only can you "wow" your clients with customizable invoices, but these professional documents can be sent out automatically, complete with payment reminders, helping you get paid faster and ensuring your business begins to thrive.
Remember that customer service is key
As you focus on trying to juggle your old clients and new ones, it's all too easy to neglect your customer service. Every client, no matter what stage they're at within their customer journey, should always feel that they've been well looked after and their demands have been met. The better your customer service, the more likely people are to refer others to you.
Develop a strategy for keeping hold of your existing clients
Customers want to feel appreciated and know that they're not just recognized as a number. At the same time, it's difficult to keep track of your current customers as you shift focus onto bringing in new ones. Developing a strategy for keeping hold of your existing clients will help you with your customer retention. This could be follow-up emails, newsletters, special offers for clients who have been with you for X months, or even years. Keeping in contact with your clients reminds them you're there if they need you.
Consider working within your local community
You might not have to look as far as you think for new clients. Giving back to your local community in terms of sponsorship, charitable events or raising awareness for local issues is a simple yet highly effective way to raise your company profile and get your message out there. Assimilating your business into your local community means building a positive reputation and boosting familiarity with your brand.
And finally, don't forget to network
Immersing yourself within your local community is great, but don't neglect the importance of networking within your chosen industry. Attending public events and conventions will help you find the right people, which in turn builds brand awareness and can get you the recommendations you need.