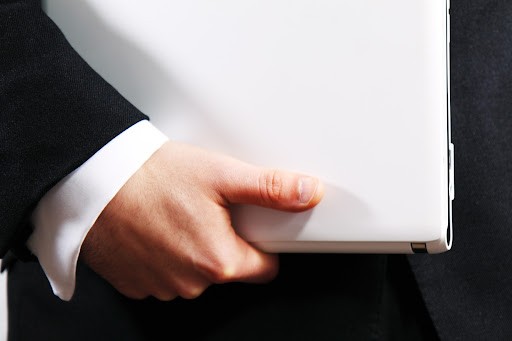 Every employee's desire is to become the best and most successful person on the team. If you work in sales, you will know how great it feels to be the best salesperson of the month. Well, how about becoming the best salesperson of the year?
Should you be looking for ways to advance your career in sales and become the best salesperson on the team, here's how.
Get coaching
An online sales coaching service can help you attain the knowledge necessary to become the best salesperson. Through their expertise and experience, you can learn from the best in the game. You might take on board some tips and ideas you never thought to implement into your sales strategy.
The more you learn (in any industry), the more you can improve. Using new educational knowledge for your sales pitches will enhance your chances of making sales. 
Improve your pitch through better body language
Any salesperson knows how impressive it can be to have good body language. If you have been amazed by other sales pitches, we guarantee that the salesperson had excellent body language.
Therefore, take it upon yourself to have excellent body language. Being open, expressive, and confident says a lot about your business. Trying to sell a product with a shy posture will not make you appear confident about what you are trying to sell. Therefore, be sure and proud of your product through your body language to increase the chances of boosting your sales.
Laugh and joke
Being serious in your sales pitch is essential if the audience is pretty serious. Reading the room can help you understand whether cracking a joke is a good idea. As most people enjoy gentle humor, why not crack a joke in your pitch? Even one joke is enough to lighten the mood and prove that your sales pitch is worth investing in. sometimes the more likable people are those that can laugh and joke.
Make sure to read the room before you make a joke, and some audiences might not be there to have a joke. 
Likewise, depending on what you try to sell, you can make a joke accordingly. 
Be genuine and authentic
Becoming the best salesperson is all about being genuine. Nobody will want to invest in a product if the salesperson tells lies. Or if the salesperson isn't sure about their product. It is essential to avoid making promises to an audience, especially during a sales pitch. This is because if you do not align with or exceed expectations, the audience will be left disappointed.
It is an intelligent move to make, to be personable, as genuine as possible. If you want to be the best salesperson, you will want your personality to shine through. Therefore, be your most honest self during a sales pitch.
Taking these tips on board, you should be able to improve your work as a salesperson and hopefully become the best sales person in your team.