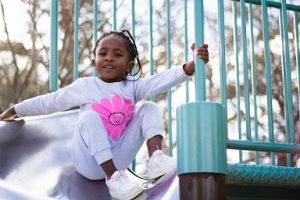 Having access to quality education and all of the benefits that go along with it helps support not only the child but the community as a whole. When children learn and grow through the gifts of education and opportunity, they have unlimited possibilities to expand their horizons and support the world around them. There are several ways to help children meet and exceed their education goals.
Play Outdoors
If your child's school is new or if they are preparing for a renovation, consider their playground equipment. When kids have time in their school day to go outside, to run around and play, they learn better. It is difficult for kids to sit for long periods of time without a physical break. Playing on high-quality school playground equipment is exactly what they need.  
Running up the stairs and shooting down slides lends itself to imaginative play – perhaps the kids are evading capture from a fire-breathing dragon. Maybe they are a competitive group and relish the chance to see who can race across the monkey bars the fastest. Whatever they choose to do, having safe and functional playground structures will make the experience better for everyone. And, once they have burned off all of that extra energy, they will be better prepared to go back inside and continue learning.
And, let's throw this out into the world – what if teenagers had an outdoor space geared towards them at school that is not only blacktop with a basketball court or a skate park? What about more of an obstacle-style hybrid structure where they can go and be active together without being asked to leave the children's playground? After all, being outside and active is good for everyone, no matter their age.
This video highlights the importance of physical play through the lens of Physical Education classes.
Volunteer Together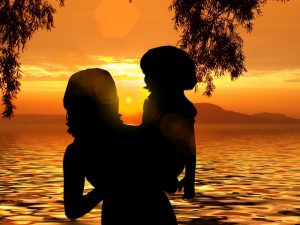 Taking time out of busy schedules to volunteer shows your children that helping is of value to your family and school. Leading by example to give of oneself is a wonderful way to educate children. When you select a cause to help, take time to research the history and need behind your efforts. Helping and learning go hand-in-hand.
Volunteerism affords kids many opportunities to learn different skill sets like planting community gardens or cleaning up a local park. Spending time with residents of a local nursing home gives kids a chance to learn about and relate to a generation that they may not have much exposure to on a daily basis. Older members of society can educate children on the history that they have lived through.
In addition, helping others teaches kids valuable life skills such as empathy, people skills, and communication. There are multiple benefits to be had by taking advantage of service opportunities. Kids may even learn a new card game or dominoes, too!
Step outside, enjoy the fresh air while running around the playground equipment, help others, and learn something new. No matter how you go about it, investing in your child's future is always the best course of action.