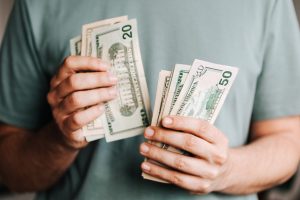 Your business is going to need certain things in order to be able to succeed on the market. It is often the case that you're going to have to spend money to make these things possible for your company, and you need to be willing to do this. A lot of business owners are too worried about spending the money that they have because they are worried about losing it on bad investments. As a business owner, you need to know when to take a calculated risk, and when it's better not to. In this article, we're going to be taking a look at some of the things that your company is going to need, so keep reading if you would like to find out more.
Best Minds
The first thing that we're going to look at is hiring the best minds to work for your company. You need people who know what they are doing and know what it takes to be successful in their role within the business. Of course, there is nothing wrong with hiring people at an entry-level as long as they are willing to learn and do whatever it takes to become a productive member of your business. However, the big minds are something that you do need to be focusing on, at least some of the time.
This might mean that you have to start headhunting, and if it does then you need to make them an offer they can't refuse. Sure, this may mean that you've got to pay them a higher salary than you wanted, but think of it as an investment into the future of your business. When you've got people who know what they are doing, have experience in the business, and are known as some of the best, your business is going to shoot up massively and benefit greatly from this.
Awesome Business Premises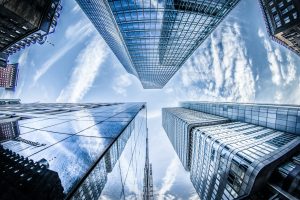 You're also going to have to think about your business premises, especially if you are planning on having customers here. It's got to be professional and yet comfortable as well as friendly. You want people to feel welcome when they step foot into your building, not intimidated. We highly recommend that you hire a professional interior designer to come and design the space so that you know it's been done properly. There are certain things that these professionals will know how to do to create the kind of atmosphere that you are looking for. If you try to design your business office yourself, you never know what you are going to end up with, and it might be the complete opposite of what you need.
You've also got to ensure that the outside doesn't look run down and like it's old. People need to want to come inside, and the first impression they get is going to be the exterior of the building. There's nothing that you can do here other than ensure you've made it look like a lovely place to be.
The Right Equipment
Have you ever thought about whether or not you have all of the right business equipment? It's not just the things that you need to make your product or service possible, it has to go beyond that. For example, you're going to need a server room, which means you need all of the necessary equipment to make this as good as it can be. If you want to purchase some equipment such as server racks, then you should look at something like Gawtechnology.com: semi-custom server racks. This way, you get exactly what you need from a reliable company that can provide you with a high-quality solution.
You will also need to think about kitting out the rest of your business office, making sure that your employees have everything that they need to do their job effectively, and a number of other things. It's not as simple as just purchasing a couple of things to make a product and thinking this is all it takes in the way of equipment. Sure, it might cost your business a little bit more money than you had hoped in the short-term, but in the long-term, you're going to be thankful that you've done this.
Fantastic Marketing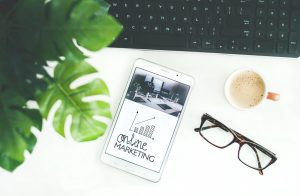 For some reason, a lot of companies have got it into their heads that they don't need to spend the money to get top quality marketing. We're not sure why because this is absolutely untrue and can damage your business more than you may understand right now. Marketing is how people know who you are. It's how they know what service you can provide for them and why they should choose you over the other people in the industry. If your name isn't out there, or worse, you put out a terrible marketing campaign that doesn't land at all, you're going to be in trouble.
Hire a marketing executive to make sure this doesn't happen to you. They will be able to produce high-quality marketing campaigns for your business, that reach your target audience and beyond. There's nothing better than strong marketing for your business, so if that means you need to spend a little extra to make it happen, this is what you need to do. For example, you may forget to run focus groups on your campaigns before you send them out to the rest of the world, meaning that you may be missing out on valuable feedback. A marketing professional would never forget to do this, and that is why their results will be better than what you could achieve on your own.
We hope that you have found this article helpful, and now have a better understanding of some of the things that your business is going to need if you want to see success. Sometimes in business, you need to be willing to spend money in order to make money, so don't be afraid to do so. Run the numbers, and make the investments that you can afford to. Good luck, and we hope that your business sees success soon.