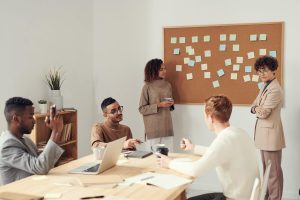 It is a challenging task to immortalize the business, yet you are mortal. When you start a business, you cannot predict the expected lifespan. You can only hope for its longevity and work towards maintaining its standards throughout the years. 
However, it is possible to work towards this goal. Some companies and businesses have stood the test of time. It would help if you were proactive and have out-of-the-box ideas to survive various tides of different seasons.
A Clear Vision and Structure
While setting up your business, ensure that you spell out your goal and state your expected execution plan. Ensure that you involve every employee during the 'unveiling' session so that you can all move in one direction. You can also seek suggestions from the employees. It will make them feel part of the company, thus instigating utmost care when working. 
Have a Strong Foundation
It would help if you started strong by building unshakeable foundations of good company virtues like transparency, accountability, responsibility, respect, and hard work. You need to emphasize repeatedly the standards that you expect in your company. It will create a firm foundation that you will pass on from one generation to the next. 
You should also ensure that you set up appropriate business practices that will maintain productivity and profitability. It would be best if you also communicated these principles and practices to the employees to enhance teamwork. 
Always strive to have a close-knit business family in the employees that will promote ownership and responsibility. You can include incentives and privileges that will strengthen the bond and the loyalty of the employees to the company. However, make sure to define your limits and boundaries lest you lose professionalism in the business. 
Maintain a Trustworthy Circle of Management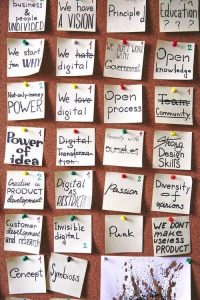 Your trusted circle of management will determine the type of decision-making in the business. Minimize your management structure to ease the procedural burden of decision-making. It will also help you to trace the decisions quickly, thus increasing transparency and accountability. 
A small circle of management also allows for smooth transitioning between the leadership team since there are distinct team roles. 
Ensure Product Longevity
Your product quality and sales will determine your business revenue over the years. You need to ensure that you continuously improve on your product quality to maintain its relevance in the market. 
You should also check on your products' marketing and ensure that they are up to date with the current trends. It will help you keep up with the modern trends and maintain your competitive edge in the market. 
Quick Adaptation To Change
The digital world is continually evolving, and your business needs to adapt to the changing technology quickly. It would be best if you were ready to embrace the changes and make the necessary adjustments. Some changes may cost an extra amount of capital, but it will be worth it. It will help you to maintain the business' relevance in the market.
Prepare for the Future
You need to acknowledge your mortality and work on your succession plan. Ensure that you carefully write out your wishes about the division and administration of your business. It is a significant yet challenging task to do because of the emotions that may overwhelm you. 
You can also give your entrusted manager or leader the financial power of attorney that will enable them to make the company's financial decisions in the event of a misfortune. This act will ensure that your business will continue its operations under the new head management. You may be wondering how to get power of attorney; it is a simple procedure that requires you to legally declare and hand over your business financial powers to the attorney-in-fact. 
Involve the Future Generation
It would help if you involved your successors in the daily business activities. It would be best to train them as early as possible to ensure that they learn the ropes early enough. Teach them the responsibility and instill in them your business vision. You can never go wrong with the reliable assurance of a solid foundation and an even better successor. 
You must strive to maintain a productive working environment where the business (the employees and customers) can thrive. A business's success is anchored on good management, loyal customers, good accounts, and good customer service. To build a legacy, you need to ensure that you balance these factors to good effect. It is no rocket science, but it is also not a walk in the park. Go forth and build your forever in the business world.