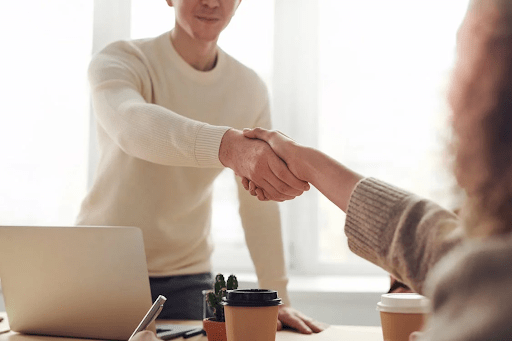 It doesn't matter whether you are just starting your company or whether you are a seasoned pro. You need to make sure that you are always reviewing and updating your goals, so you can take advantage of continued success. If you find that you are currently waffling over the long-term goals you want to set, or if you aren't quite sure which goals are going to benefit you the most, then the only thing you have to do is take a look below.
Increase Sales
This should be on everyone's list when it comes to business goals. After all, you didn't go into your business hoping you'd just break even. You ideally want to experience year-on-year growth, as this will help you to thrive, and it will also ensure the longevity of your company. When it comes to measuring money, it's wise for you to choose metrics that can be tracked. If your goal is to increase the number of clients or customers you have by next year then take the time to set a monthly target, so you have something you can aim for. If you are interested in boosting your bottom line, then you need to set a revenue target. Stating that you want to make more money simply isn't enough. You need to include an actual number to aim for, so you can make sure that you are effectively reaching your goals. As you plan your marketing goals, you need to make every effort to keep them SMART-orientated. By doing this, you can then set yourself up for success, while making sure that you not only achieve your goals, but that you exceed them.
Build Recognition
Another goal that you need to throw into your marketing mix would be for you to increase your brand awareness. This won't happen overnight, and it really is an ongoing process. That being said, if you can ensure that your company is recognizable within the local community, then this will go a long way, especially when it comes to obtaining new customers. After all, everyone in the world works hard for their money, and people are much more likely to spend their money somewhere they are familiar with. Studies have shown that 80% of people are influenced by search results and that they are much more likely to click on a link if they are aware of the business. By increasing your brand awareness and by building brand recognition, you can be sure to make a huge difference to your company.
Solid Reputation
Your long-term goals are not just limited to making money. It may be that you want to build your company's reputation, or that you work on your street credential. If you can ensure that credible sources are vouching for your company, then you will gain new customers, and this can help you to make money in the long run. The best and easiest way for you to build a great reputation would be to deliver an outstanding service to every customer. This will help you to focus on your online reputation and it will also help you to generate reviews. With 93% of people being influenced by online reviews, it's safe to say that this is imperative to your future success. Reaching out to industry bloggers as well as local businesses will help you out a lot here too, so don't overlook this.
Grow Social Media Pages
In this day and age, people get a lot of their information from social media. If you do not have a strong presence on social media, then now is the time for you to make a change. If you start now, you will be able to reap huge rewards in the future. Promote your pages, put a "follow" button on your blogs and make sure that you put a huge focus on cross-promotion as well. You can also try and run a Facebook contest or host an Instagram giveaway. This is a great way for you to build your audience and you would be surprised at how effective it can be.
Get on Google
This is often seen as being a somewhat elusive goal. On the first page of Google is where you will probably see a lot of internationally-recognized brands, but as a small business owner, you may not feel as though this is achievable. This couldn't be further from the truth, and it's more than possible for you to work your way up through the search engine result pages if you invest in the right campaign. It may be that your long-term goal is to be the number one result, or that you simply want your site to be on the first page. Either way, by setting this goal, you can be sure to ensure the long-term success of your business.
Expand
A lot of small business owners view expansion as being a good long-term business goal. It might be a dream of yours, to have a location in every neighboring city. You might also want to try and expand across the state or spread your business across the country. Either way, if you want to promote your new business location, then you need to have a grand opening. Having a solid customer base will help you out a lot here, as will having a good marketing strategy that helps you to expand into the new area. Little things like this can help you to grow your company and you would be surprised at how beneficial it can be to your long-term success.
Launch a New Product
As one of your goals, you may want to try and expand, but this may not be limited to your location. You may have the goal of one day, being able to expand your company by launching a new product or even a service. It may be that you run a spa and that you specialize in facials. Your customers may ask if you offer waxing or even dermaplaning. In this instance, a long-term goal could be that you want to offer services such as this and expand. If you can do this, then you will soon find that you can grow your customer base and you can also rocket the total revenue you generate. If you want to get the best result here, then it is a good idea for you to listen to the customers that you have, and then perform a market analysis. You can then find out if your customers are going to benefit from an additional service, and if it is possible for you to make a profit in the long run.
Become an Influencer
Another goal that you can set is for you to become an influencer. If you can become a company of trust within your sector, or if you can make sure that other companies look to you as being the one to compete with, then this will solidify your brand. You need to try and make sure that you are doing everything you can to stand out from the crowd, and you also need to be innovative with the way that you approach problems. Being creative with your customer solutions will help you out as well. Make sure that you do what you can to not only push the boundaries of what other companies are doing, but to also go above and beyond for your customers too. If you set this as your long-term goal, then you will soon see that you can make more profit and that your company ends up going down in history. If you want your company to go the distance, then it is wise for you to explore the idea of business succession planning, so you can ensure that you have someone to follow in your footsteps when the time comes.
Promotional Events
Events may sometimes feel as though they are short-term goals but in reality, it depends on what you are trying to measure. If you are looking at executing a great event then sure, this is a short-term goal, but at the end of the day, it can impact your long-term goals. You can focus on one-off events if you want, but the real benefits are seen when you have a series of events that are connected to one another. You can accomplish your marketing goals this way, and you can also increase awareness too. Maintaining the interest that your customers have in your company over time and getting them to consistently show up will mean that you are providing them with value.  If you can ensure that this is the case with the events that you host in the future, then you will be able to increase your brand awareness, your bottom line, and your general chance of success.
So, as you can see, setting business goals can bring about a lot of benefits. If you want to get the best result out of your goal-setting activity, then simply make sure that you look at your company right now, and that you understand your strengths and weaknesses. From there, you can then decide which route you want to go down to grow your business.