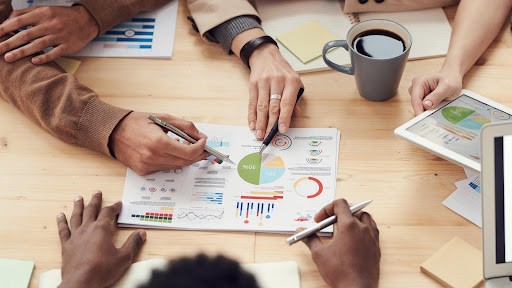 In today's fast-paced business environment, it's essential to make the most of your resources to stay competitive and profitable. Whether it's your employees, technology, or finances, effectively utilizing your resources is critical to achieving success. In this blog post, we'll explore some ways businesses can better use their resources to maximize their potential.
Invest in your employees' development
Your employees are your most valuable resource, and investing in their development is essential to building a successful business. Provide training and development opportunities to help them develop new skills and grow in their roles. Encourage a culture of continuous learning and offer mentoring and coaching to help your employees reach their full potential. By investing in your employees' development, you'll not only improve their performance, but you'll also create a more engaged and motivated workforce.
If it's repetitive, automate it
In today's digital age, automation has become an essential tool for businesses looking to improve efficiency and reduce costs. Automating repetitive tasks, such as data entry or scheduling appointments, can free up valuable time for your employees to focus on more important tasks. Automation also reduces the risk of human error, which can be costly and time-consuming to fix. Consider investing in automation tools that can help streamline your processes and improve your overall efficiency.
Outsource non-core activities
Outsourcing non-core activities, such as accounting or IT support, can be an effective way to better utilize your resources. By outsourcing these activities to third-party providers, you can free up valuable time and resources to focus on your core business activities. Outsourcing also provides access to specialized expertise that may not be available in-house, improving the quality of the work being done. Outsourcing can also be more cost-effective than hiring full-time employees to perform these functions.
Leverage technology
Technology has revolutionized the way we do business, and leveraging the latest technology can help businesses better use their resources. Cloud computing, for example, can provide access to powerful computing resources without the need for expensive on-site hardware. 
Collaboration tools, such as video conferencing and project management software, can help teams work together more efficiently, regardless of their physical location. By leveraging technology, businesses can reduce costs, improve efficiency, and better compete in today's marketplace.
Not only that but good project management software like this project management for private equity program can help you to manage projects and allocate resources in a more efficient way that reduces waste and ensures that your business is in the best possible shape no matter what you are doing.
Focus on your core competencies
Focusing on your core competencies is critical to maximizing the potential of your resources. Identify the areas where your business excels and focus on developing those strengths instead of wasting time on lesser tasks that do not actually add much value to your business. 
This will help you differentiate yourself from your competitors and improve your overall performance in your sector. These days, it has never been easier to hire competent freelancers who can take on tasks like bookkeeping, graphic design, and marketing, so you don't have to worry about them, so if you look on reputable sites, like Upwork, it should not be too hard to find the help you need to support your company to thrive.
Be more flexible
Flexible working arrangements, such as telecommuting or flexible hours for your employees, can help your business better use its resources by increasing productivity and reducing costs, sometimes very significantly. Remote working, for example, can reduce the need for office space and other overhead costs such as electricity and heating of the workplace. Flexible working arrangements can also improve employee satisfaction and retention, as they provide employees with greater work-life balance, which means they will likely work more productively.
Use data to make more informed decisions
Data is a valuable resource that can help businesses make informed decisions and optimize their performance. By collecting and analyzing data, businesses can identify areas for improvement and make data-driven decisions. This can help businesses reduce costs, improve efficiency, and better understand their customers. Data can also be used to track performance and identify trends, allowing businesses to adjust their strategies accordingly.
As you can see, businesses need to make the most of their resources to succeed in today's competitive environment. By implementing all of the above, businesses can better utilize their resources and improve their overall performance which is exactly what every business should be aiming to do right now. So, time to get started!