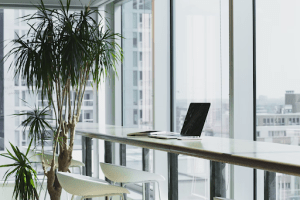 Business spaces are a recent phenomenon. They have been designed to make people feel more comfortable and relaxed while they work. But do you really need one and how do you go about getting one set up? When you are starting out in business, the last thing you want to do is spend a lot of money on an office space that will only be used for a few months. It is important to find the perfect space for your small business and to know what you need before buying an office.
What's Happening in the World of Self-Employed Entrepreneurs?
With the rise of technology, self-employed entrepreneurs are becoming more common. As a result, self-employment rates have increased. The number of people who have chosen to be self-employed has risen over time due to technological advancements that make it easier for them to start their own business. This is evident with the increase in self-employment rates that have risen since 2008 when there were only 8% of people who were classified as an entrepreneur in America. In 2018, 20% of Americans identify as an entrepreneur.
From here, it's easy to see that, if you want to be able to set up a professional space for your business, you'll need to know where to get started.
Finding the Best Type of Business Space For your Small Business
Finding the best type of business space for your small business can be difficult. There are many factors to consider when you have limited space and resources. A commercial real estate broker can help you find the best type of business space for your small business. They can help narrow down the options and find a location that is appropriate for your needs. But it also helps if you can work out what you want and need first.
What are the Benefits of a Dedicated Space vs Shared Spaces?
When it comes to office layout, the choice is between a dedicated space or shared spaces. A shared space is a traditional office layout where people share desks and work on their own projects. It's cheaper, but it can also lead to distractions and noise in the office. A dedicated space is an office layout that consists of individual offices which can be used by one person at a time. These offices are usually bigger than shared spaces, which makes them more expensive but offers greater privacy and comfort for employees.
The benefits of a dedicated space include:
– More privacy
– Greater comfort
– Better collaboration
The drawbacks of a dedicated space include:
– Higher cost
– More upkeep
– Less socialization
How to Find the Right Location for Your Company
The office is one of the most important resources for companies. It is where they can collaborate and brainstorm, where they can make important decisions, where they can strategize and plan ahead. The office space needs to be in a location that will help the company grow as well as provide convenience for their employees. There are many factors that need to be considered when finding the right location for your company.
A good location will have a lot of foot traffic and be in an area with a large population base. It will also have good access to public transportation and nearby amenities such as restaurants, coffee shops, parks or gyms.
How to Setup a Successful Corporate Office – From Designing The Space to Hiring Vendors
There are many ways to set up a successful corporate office. One of the most important aspects is the design. But, it is also important for businesses to hire vendors who can help them with their needs. Whether you need an interior designer, Gas piping, or security in place, it's important to look at this all before you get started. A well designed office space can make employees feel more energized and productive. It can also create a sense of comfort and safety which will help them be more productive in their work.
There are many ways that interior design firms can help companies set up their offices according to their needs and preferences. They will offer advice on colors, furniture, décor, lighting, and other elements that contribute to the overall design of the space.
Creating A Harmonious Office Environment
A corporate office environment should be designed in a way that it is aesthetically pleasing, functional and makes employees and customers feel at home. A well-designed office layout will create a harmonious work environment for employees and customers. A good layout design company will help you create the perfect space for your business.