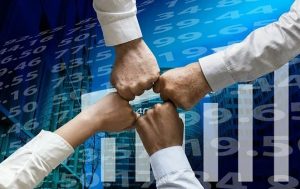 When you own a small business, you often rely on the local community for custom. This means you need to build a good rapport with your potential customers. It's best for you to develop a strategy that will get you noticed in your area's markets. 
When you get your name out and about in nearby business circles it can open up new opportunities and lead to growth. But, what are the best ways to get your business noticed in the local community? 
Let's have a look below: 
Be Absolutely Everywhere Online 
You need to make sure you have a strong presence online, even if you are only a small business and local. Update your local business listings and profiles and keep on top of them. It's also a good idea to have a website where your customers can contact you, see what you are all about and, view your products/services. One thing that you can't forget about is to have a Live Inventory on Surfaces Across Google, which is what will help your business appear in the searches of people who are nearby. 
Putting A Face To A Business 
In large corporations, it's not always important for them to have an active face of the company, however, it can go far for a local one. It can make you stand out from the crowd and people find it easier to trust a local company when they know exactly who's behind the curtain. Not only does it show that you care for your company it also shows accountability. 
Give Free Samples
When you are working in a local market, giving away free samples can do wonders. Whether it's a free trial, a free bite, or small sachets, etc, it gives the local people a chance to see what you are all about. 
Become A Community Member 
If you have started your business in your own local community, you may already be a great community member, and this should continue. However, if you are new to the local area, it can pay dividends to make yourself a valuable member of the community. Support causes, be present, volunteer, donate to charities, sponsor a football team, etc. If you make an impact, your business will be noticed. 
Encourage Reviews From Existing Customers
This can be a great way to show what you are all about, and how you can help the local community. Gather feedback from the people who already use you, if you don't you are certainly missing out on an opportunity to grow, be spread, and heard. Potential customers love to search for reviews before trying out new products, services, and businesses, therefore, it's essential for you to make them accessible to them. If you don't have many reviews, try to encourage them, and even reach out to old customers.
Send Out Newsletters
One of the best ways to interact with a local market is to be included in the local newsletter that is available to people who visit vendors, coffee shops, restaurants, etc. Having a professional advert will give you good visibility and credibility in your local market. You could even think about including a voucher code for anyone who brings in the newsletter or enters the code online. 
Local Ad Space And Flyers 
It is imperative that you make yourself known to the community. When you use traditional marketing materials you will be able to accelerate the growth of your business and bring in more local traffic. Using local ad spaces makes for easy work and it will be sure to give a good boost in sales. Google ads can also help you to cover the people who are intent on using the web for their searches., mixing the two will mean you cover all bases. Flyers also go hand in hand with local ad boards, make sure you drop flyers off to other local businesses, hairdressers, restaurants, in the post, etc. 
Hire Locally
If you want to make an impact on the local community, you are able to make a difference by offering jobs in the local area. This can be especially important if you are new to the business. Rather than recruiting from elsewhere and just popping up out of nowhere, it's worth thinking about recruiting your team from the local area. Not only will it start to get the word of mouth out there, but it will also show that you want to put back into the local area. 
These tips should help you to get your business noticed locally. Do you have a local business? What do you do to get it noticed?