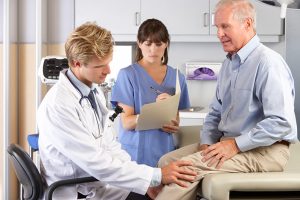 People will always need healthcare, no matter how far technology goes. It is an industry that is both profitable, rewarding, and unlikely to ever be not needed. If you have been considering launching a healthcare business but have been hesitant, here are some of the reasons why you should go ahead and do it.
The industry is always growing
For obvious reasons, the healthcare industry is quickly expanding. People will always require healthcare services and are continually looking for ways to better their health.
Because the world has a large population, demand is anticipated to rise further. It has also been discovered that humans are living substantially longer lives. According to research, there will be around 2 billion people over the age of 60 in the world by 2050.
As people get older, their need for healthcare is going to increase considerably. It is possible that they require more medications, regular check-ups, fitness programs, or more serious operations.
As a result, it is an industry that is anticipated to grow in the future, making it an attractive one to start a business in.
It is also anticipated that the health care and social support sectors will account for roughly a third of job growth throughout 2022.
The industry is always profitable
Pharmaceutical firms, for example, are considered to have a profit margin of 16.4 percent, which is a respectable rate. This is most likely due to the fact that people require prescription drugs on a regular basis, and this is likely to continue. Medical labs, generic medication manufacturers, home health care firms, and healthcare, in general, are among the other industries that are believed to be doing quite well in healthcare.
If you select the correct area of specialization, a decent location to deliver services, and have a well-thought-out and effective business strategy using healthcare capital management and tools such as sms for healthcare and careful marketing, you should have little trouble earning consistent income from your organization.
There are plenty of areas to specialize in
There are so many healthcare-related enterprises to consider beginning that you may be overwhelmed by choice. Consider creating a personal training business, health fairs, a fitness center, a nutritionist practice, a home-healthcare service, or selling medical equipment. Depending on where you locate it, all of these business ideas are likely to be in high demand.
You should conduct research and consider what field of health care appeals to you the most and what the demand is like in the location you are considering. You can choose to gain a foothold in a new niche or compete with current firms, but in any case, make it your mission to deliver something better than what is presently available.
You are going to help to save lives
Running a firm in any area implies that you have discovered a way to address the requirements of others. Not all requirements are life or death. Many people in the healthcare industry, on the other hand, are.
By deciding to develop and run a firm in this industry, you will be able to contribute to a larger goal.