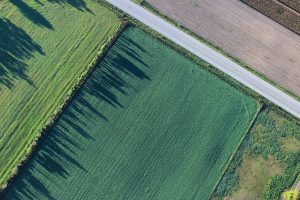 The overall key to long-term success in any commodity business is producing goods at a low cost. Accomplishing that goal within the agriculture industry requires careful attention to detail. Read on to find out about the ten golden rules for financial success in agriculture and try to implement all of them.
Manage Working Capital
These days, interest rates are astonishingly low. It's a good time to protect working capital by extending the terms on farm equipment loans and refinancing mortgages on agricultural land. Working with Farm Accounting Services is the best way to keep track of working capital and make sure the business is moving in the right direction.
Manage Operating Risks
Managing risk in a large-scale agricultural operation can pose a challenge. While modern farmers can take advantage of technological advancements to analyze data and accounting services to recognize leaner profit margins, they can't control the weather or the markets. Take advantage of options like crop insurance and forward pricing to hedge against bad seasons and keep costs in line with revenues.
Emphasize Execution
Speaking of technological advancements, farmers should take full advantage of them to emphasize execution within their fields. They can analyze data to determine what crops make the most money, find ways to automate or simplify operations and get a grasp on how to implement standard operating procedures at scale.
Increase Asset Utilization
Farmers have a few ways of increasing asset utilization. They can take out short-term leases instead of buying new equipment, use shared machinery to intensify production, and even outsource farm operations to keep costs low. Experts recommend thinking of asset utilization in terms of key data metrics, not just daily use.
Increase Margins
Use a combination of technology, management best practices, data analysis, and standard operating procedures to control costs and increase margins. If the operation's profit margins are ordinarily quite large, it will help the company get through temporary setbacks like crop losses or market downturns.
Use Time Efficiently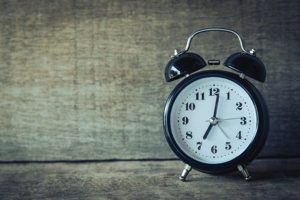 Making efficient use of time isn't just about following standard operating procedures. Agribusiness owners also need to focus on hiring skilled employees and managers who can use scheduling and workflow planners to ensure that not a moment is wasted.
Increase Production and Sales
There are a few ways to increase market production. Some farmers engage in joint ventures to increase the volume of their products and gain access to new markets. Others increase productivity on their land by using data to optimize crop production.
Create a Strategy
Develop a strategy for operational excellence. The strategy should focus on product and process innovation, but it should also extend to developing customer relationships.
Create Value
Even high-quality crops produced at maximum efficiency won't be profitable if there is not a market for them. Create value for customers in competitive markets by differentiating based on service. Focus on essential aspects like quality, storage, and on-time deliveries.
Think Strategically
Try to think like a CEO. Running a farm is like running any business. It requires strong managing and networking skills, strategic thinking, and relationship management.
The Bottom Line
It's a myth that farming is not a profitable business. Large-scale agricultural operations can net a good profit by following the ten golden rules described above. It just takes some extra work and, often, the help of outside consultants to get things running at maximum efficiency.