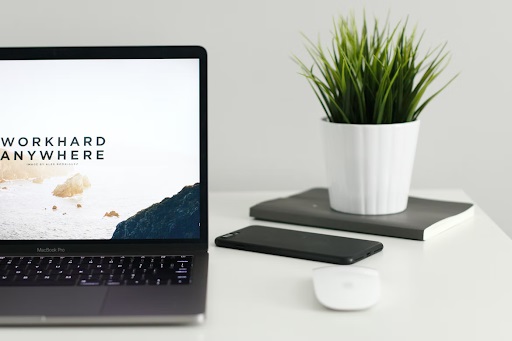 Websites are much more than digital properties. They're modern-day money-making machines – the factories of the 21st century. 
Unfortunately, most people aren't aware of the sheer number of ways that people can make money via their sites. They think that the only option is to sell their personal services or set up a blog, but there are so many more options than that. And, critically, many of them are significantly more lucrative. 
In this post, we take a look at some of the top methods to make big money with a killer website. Check out our ideas below. 
Use Ad Networks To Generate Cash
Today, there are a host of ad networks that allow you to make money on your website by simply passively running banner ads on your pages. Once you have people viewing your site, the sky's the limit in terms of the amount of money that you can make. 
Most sites with less than 10,000 visitors start with Google AdSense. The platform is custom-designed for smaller numbers.
However, if you go above this level, you should start looking for alternative platforms as they tend to offer more money and be more lucrative than the generic Google offering. Remember, Google keeps most of the money from ads for itself, while other platforms tend to be considerably more generous. 
Resell Your Online Content Offline
Many website owners believe that once they create content on their sites, that's the end of the story. The content simply sits there, attracting visitors, adding value, and possibly converting them to sales. 
But some clever website owners and businesses have discovered that they can sell their online content via offline channels. They take their top content and find creative ways to flog it via different mediums. 
Build Paid Tools
Companies like Ahrefs and SEMRush are celebrated in the digital marketing space because they build paid tools that generate massive revenue for them each year. That's because the software they produce offers real value to businesses looking to improve their SEO and ad performance. 
Of course, your tool doesn't have to be as sophisticated. It can even be something simple. But putting it behind a paywall can be a great way to generate regular cash, particularly if nobody is offering a free version of the tool you want to implement. Charge a subscription fee every month and let the dollar roll in. 
Resell Websites
You don't always have to build your own website to make money from it. Buying and then reselling can be a great strategy to build your wealth and avoid the lion's share of the work at the same time. 
Remember, there are thousands of websites out there with massive potential, but only a fraction of them are realizing it. If you can take a website that's underperforming and then improve it, selling it at a later date, then you can often make a tidy profit. 
When transforming a website, focus on the quality of the content, its niche appeal, and the user experience. Keep everything well organized and grounded, focused on what site visitors actually want to consume. 
Use Monetization Plugins
There are all sorts of monetization plugins and widgets you can add to your website to make it more profitable. For instance, you might use Ad Injection to insert advertising into website content, getting paid for each click users make. You might also include SEO Smart Links; keywords that pop into your text automatically and redirect users automatically to preselected content. 
Start Selling
The goal of Magento website design is to sell as many of your products as possible. The better you can make the user experience, the more likely people are to part with their cash. 
How can you sell more? There are all sorts of ways, from offering more products to improving the checkout.
If possible, get a professional website design company to audit your current setup and check that it is fulfilling its purpose. Professionals can quickly highlight where you are going wrong and make improvement recommendations, all backed by research. 
Sell Podcast Subscriptions
If you're an industry professional and have something valuable to teach your audience, you could make a significant chunk of money selling podcast subscriptions. While this might sound a little far-fetched given the amount of content out there on the internet, remember that podcast listeners tend to be the most educated people with the highest incomes, often CEOs and other business professionals. 
Carefully select premium content and then market it as something a particular niche requires to be more successful. If you can get to a critical mass, subscriptions will take off.