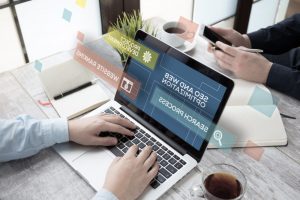 During the covid-19 pandemic, many individuals and companies saw the devastating effects it had on countries all around the globe. Thousands of businesses closed down, and even more lost their jobs and monthly income. As things slowly but surely start to go back to normal, more threats from the coronavirus are imminent. Many businesses had to let some of their staff go and quickly found that outsourcing tasks might not be such a bad idea. Instead of completing the work and receiving a salary, a third party could also do it cheaper to fully understand how certain outsourcing functions to professionals will increase your productivity and be less costly. When you look at doing this, various departments may be disregarded entirely because of outsourcing. In many instances, outsourced workers also provide somewhat better standards as they specialize in this every day. This article will look at what and how you can start outsourcing functions effectively within your organization. 
1 Accounting 
Within your business, one of the most critical functions is likely to be your accounting department. Unfortunately, except that employing accountants is extremely expensive, they might not even be doing it to the best of their ability. By outsourcing your accounting department, you give yourself a hassle-free way of staying on top of the finances and ensuring the business is on the right track 24/7. In addition, if your accountants are good at what they do, you can even start focusing on expanding active departments within your business, allowing for a much more effective workflow. 
2 Logistics 
In many instances, SME's aren't by any means ready to deliver logistic services to their customers all around the country. This is due to vehicles being expensive and not finding the most competent people to drive them. When your logistics department keeps on supplying you with nightmares because of accidents and late deliveries, you might want to consider outsourcing this as well. Large logistics companies use the best vehicles, competent drivers, and modern technology to improve their overall customer experience. For example, they'll be able to provide you with instant feedback on where their vehicle is, why it's late if it ever is, and exactly how late it will arrive at each corresponding client. 
3 Packaging
According to studies, 67% of consumers feel that the packaging does make a difference when they buy a product. Furthermore, 63% say they'll start supporting products packaged in paper and cardboard packaging compared to other materials. So if you ever wondered whether your packaging is essential? It most definitely is. By using companies with untapped experience in packaging and designing the best fit for each product, you'll most likely be better off in terms of product Label and Packaging Solutions. By giving your product the absolute perfect sleeve to sell in, you'll see more sales and more interested individuals; only then will you notice how important the packaging of your products is. 
4 Web development 
With consumer behavior taking a sudden shift to a new eCommerce era, your business shouldn't be left with an old website that can't generate anything. By partnering up with a software developer or outsourcing your development function, you can quickly build a turn-key online platform that can sell and generate leads for your business. You can find freelance WordPress developers and start building your online profile today. By creating your platform on WordPress, you also pay much less compared to standard developers and developers fees. 
5 Digital Marketing
Digital marketing in most cases, is the cornerstone of small businesses around the world. Without access to such an affordable means of marketing, many small companies would already have closed down. If you're not clued up in digital marketing and need some leads to be generated online, consider partnering up with a digital marketing agency and enjoy the feeling of generating fresh hot leads every day. They'll be able to assist with your Google ads campaigns, which is where you place ads on relevant Google searches. You can also look at social media marketing to start; this will be beneficial in getting your name out there and making more sales daily. 
It's also important to scrutinize the history of the business or individuals you're outsourcing your functions to; these individuals should be clued up within the industry and ensure you of a smooth transition. By outsourcing, you're able to deliver a better service and product faster and more efficiently compared to companies that don't outsource. So go out there and find the perfect business to support you in creating a sustainable and reliable company for the consumer.