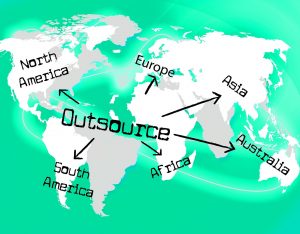 Entrepreneurs and business owners tend to be involved in every aspect of their enterprise. Particularly when you're starting out, you might be switching from head of technology to chief marketer and president of operations from one minute to the next!
To grow your business, however, you'll need to learn how to delegate. By outsourcing some areas, you can gain access to professional expertise and avoid the costs associated with taking on full-time staff. 
If you want to maximize your productivity and minimize your costs, consider these outsourcings opportunities now…
Accountancy
Understanding tax laws and regulations can be tricky, particularly if you don't have any professional experience in this area. Attempting to handle your own company's accounts will take you a significant amount of time and it could result in hefty fines and sanctions if you get it wrong. 
With many accountancy firms offering packages for small businesses and start-ups, you can outsource your accountancy needs to professionals and save money in the process. 
Marketing
If you want to build a client base and facilitate more sales, you're going to need effective marketing. Whether you're focusing on offline or online advertising or a mix of both, it's important to get the expert insight you need. 
With so many different options available, creating, managing and monitoring your own campaigns will take up a significant proportion of your time. By using a dedicated agency, however, you can benefit from innovative and original campaign ideas and well as professional copy writing, execution and analytics. 
Technology
Finding the right hardware for your business can drastically reduce long-term costs and minimize the amount of time you spend troubleshooting too. Similarly, the best software for your company will enable you to streamline your processes and maximize productivity. 
It isn't always easy to find the right mix of hardware and software for an enterprise and it can be even more difficult to install it and keep it up and running. If you want to ensure your business is using the best tech and staying secure at all times, outsourcing your IT requirements can be a great idea. 
Human Resources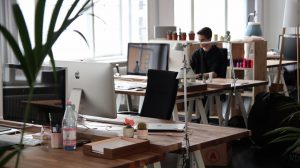 If you hire staff, either on a full or part-time basis, you're going to need HR support. Employment anyone is fraught with regulation, so having access to professional HR advice is critical. Even working with freelancers and subcontractors can require HR intervention, so you'll want to ensure you can get the help you need.
While small businesses rarely need their own in-house HR department, you can outsource your needs to agencies who will provide the on-going support you need as your business grows.
Maximizing productivity via outsourcing
Too many business owners spend their time resolving issues and dealing with administrative issues, which takes them away from their core business activities. By outsourcing your needs and creating a network of professionals you can rely on, you can focus on strategic business growth and client acquisition. 
As a result, you'll find that outsourcing gives you the opportunity to increase productivity and turnover, as well as reducing your costs, facilitating business growth and maximizing your profits.
Latest posts by The Fortunate Investor
(see all)