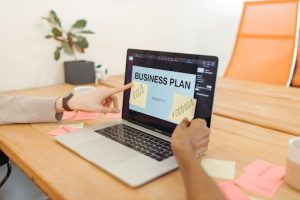 According to Fit Small Business, 263 million American consumers are reported to do most of their shopping online. While this is an already large number, this figure will likely increase to 291.2 million by 2025. The convenience of online shopping has led to customers and business owners preferring to do business online. This has created tons of business opportunities entrepreneurs can take advantage of, such as a courier or delivery service. Courier service businesses take on the task of delivering items to customers. So, it isn't limited to just online shopping as even brick-and-mortar businesses may need various delivery services. However, starting a courier service can be a little confusing like any other business. This step-by-step guide is meant to bring some clarity.
The importance of a business plan can never be overemphasized. Your business plan helps you identify the key components of your business by outlining your business's mission, vision, objectives, and organizational structure, just to name a few. This document also acts as a proposal for your investors. Therefore, brainstorming and putting together is the first place to start. When developing the business plan for your courier service, consider the type of courier service you would be offering, your target audience, and your budget. This would act as a guide for the decisions you take in the first months of operations.
Set up a business identity
Once you have a comprehensive plan, it's time to create an identity. That would be giving your business a name and a logo. When selecting a name, you must be creative. Customers are attracted to a name that seems out of the box. However, be sure not to be too out of the box, as that may be a problem. Your name should be closely linked to the business's vision and values. It should also be easy to remember. The business logo should also be catchy yet not distracting, easy to remember and reflect the aim of the business. Be sure that the name and logo you use for business are not already used by another. Whether accidental or not, using an existing business name and logo can adversely affect your business, such as distrust and legal repercussions.

Invest in reliable vehicles
The heart of your courier service business rests in the vehicles you use. For customers to be satisfied with your service, you must ensure you are reliable. And, in this business, you are only as reliable as the vehicles you use. Regardless of the type of courier services you offer, there are several vehicles to choose from. To ensure you make the right choice, be sure to conduct ample research on various vehicles. You can check those used by your competitors or read reviews online.

The price of your vehicle is also important as it can affect the cost of doing business with you or take too much out of the business's business. Negotiating is a great way of getting a vehicle at a good price. However, if your negotiating skills aren't up to par, you can hire the services of companies such as myhopscotch to get a great deal. You should also consider using used vehicles that are in good condition if you're working on a tight budget. 
Get the right necessities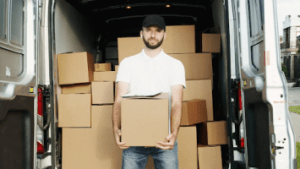 In addition to your vehicle, you may need other necessities to ensure your business runs smoothly. For instance, if you are moving many parcels, investing in a dolly or hand truck and other essentials such as moving boxes, tape, moving blankets, and cargo straps are advisable. In some cases, you may need to rent various equipment. Therefore, you should find suitable partners and form a relationship with them.
You would also need computers with various tools and office supplies to assist you in the business's daily operations. It is also a great idea to get business cards to share the word of your business. You should consider supplying employees with uniforms, radios, and an accurate GPS system if you have employees.
Business insurance is another important factor to consider when creating your business. Insurance covers your business from issues that could put it in a compromising position. For instance, with insurance, you can protect your business from property damage or liability claims. Therefore, you must purchase insurance from a reputable provider. Simply buying insurance is not enough to get the coverage you need. Therefore, be sure to select a policy that caters to the nature of your business. For courier services, you may need public liability insurance, insurance for goods in transit, and vehicle insurance.

It may seem unimportant, but saving the receipts of purchases you've made is smart. As a business owner, you may need to keep track of various expenses. The best way to do that is by saving your receipts to record these financial moves properly. By saving your receipts, you may be entitled to certain perks if you encounter a problem with your purchased item. Keeping your receipt may make it easier to identify purchases that can be used as a tax write-off, saving you money.

Market and launch your business
Once you've overcome these foundational challenges, you can finally market and launch your business. You can use many marketing strategies to make your business well known to your target audience. A commonly used medium is social media. However, it is vital to conduct ample research to determine which strategies would be more effective. You can outsource this role to a marketing company if this is a challenging task for you to handle on your own. After you've gathered potential customers interested in what you have to offer, you can go ahead to launch your courier service!
The courier service business is lucrative and one you should consider setting up as an entrepreneur. However, you may lose out if you do not set up your business correctly. This guide highlights the essential areas you should consider. So, feel free to add your own along the way.