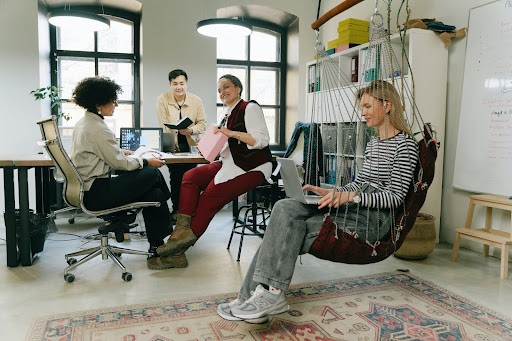 It doesn't matter what type of business you have, once you have that idea and you put things into motion, you need to get organized. You need a team of people behind you to make your business dreams come true, because it's about so much more than just a business by then. When you start out, your business is going to be a small one. You're going to have kinks in your systems that need to be ironed out, and it's going to take some time to do that. With your team behind you, however, you'll be able to get this done.
There are hundreds of things to worry about when you launch a business, and it's your technology and your IT needs that should be at the forefront of your mind. You can use resources like this link to find out how the right technology strategy can help you, but you need experts on your side. When it comes down to it, you may not be an expert in all things IT and all things technology – and you don't need to be. As a small business owner, you need to be aware of the technology that you could use to take advantage of pushing your business forward. Here are just some of the reasons your business needs an IT expert to take you to new heights. 
You will benefit from better security. Every single small business owner has to be aware of the systems and processes for security. If your business is largely online, an IT expert is going to help you to manage that security. There are so many potential issues that can pop up when you're working online from viruses and

malware

, to identity theft, and even phishing scams. Many small businesses believe that cybercriminals won't come after them because they're small fish in a big pond. This couldn't be further from the truth. An IT expert will help you to avoid being one of the 60% of businesses that are attacked by cyber crimes.

You have help no matter what time of day it is. You may not have somebody hired in your business to be there 24 hours a day. However, when you have an IT expert on your side, this service can be outsourced so that they can manage your business 24 hours a day remotely. They don't even have to be live to manage your IT systems and security. No matter what time of day or night, you will have access to help from somebody who knows what they're doing.

You

get some time back

. Having an IT expert for your small business will ensure that one of the hats that you can take off for good is that of IT support. You don't have to be proficient at solving computer and technology issues, not when you have somebody doing that for you. This gives you back your time to focus on things that are more important to you, like furthering your business.

You will cut your costs right down. When you hire managed IT support, it can make you hesitate because it sounds expensive. The idea of hiring an outside company to manage all of your technology? Sure, that looks like it will take a chunk of your budget. But you know it takes more of your budget? An in-house IT specialist who will require a yearly salary, benefits, pension, training – you can see the difference in cost. You will cut your costs when you hire an expert for your IT support. Do the comparison if you don't believe me!

You no longer have to

check the latest technologies

because you have hired an expert to work with you, you have hired somebody who is qualified and ready to look for those technologies on your behalf. Staying up to date is so critical for your business, especially when you get started. It's not just about the devices and technology that you could have, but the security features on those devices. Your IT team can help you to scale up as your business grows and they will help you to stay up to date on the latest trends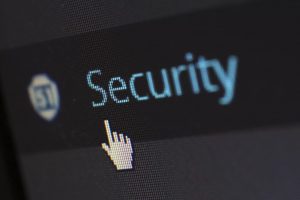 6. You get an individual service. When you hire an IT expert to work with you in your business, everything is done uniquely to what your business needs. One of the best things about managed IT services is that         you can tailor what you need in terms of technology and security for your specific company. This means that you're only paying for something that you will be getting, not something that everybody will be getting.
7. You are covered in terms of a disaster. Disasters happen, and if somebody switched off the big button that controls all the electricity and cyber information, how would you protect your business? Disaster recovery is important and your IT team can help you with that. They can also help you to back up all of your files and data, so that you are able to recover them at any time.
8. There is no training involved. When you hire an outsourced IT individual, you don't have to train them. All you have to do is talk about what your business does and what your business needs are. They will then work with you on a solution that protects your business and ensures that you are up-to-date on the latest trends and technology, manage your digital output – and or without you having to train them. This will save your time and money, and you can gain some help to train your actual employees on what they need to do in terms of their passwords.
9. Your budget won't change. As a small business owner, your funds will be limited. However, when you hire an outsourced IT individual you will get somebody who can give you a breakdown of the processes and whether they will be changing at all. This will help you to plan your budget and keep your business budget predictable.
10. You can stay ahead of the competition. You need to be able to compete with similar small businesses in your arena, and that means knowing which trends they are involved in right now. If you understand the trends the competition is involved in, you can discuss this with your IT help and get to know how you can be ahead of those.