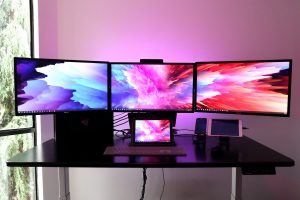 The period of experimentation with digital technology in the workplace is over. We are now in a phase of generalization of the use of IT in companies. Computers are more and more present and more and more challenging to maintain. However, very few decision-makers in business have grasped the challenges of IT maintenance in companies and why it's vital to have it undertaken by professionals. 
IT maintenance in business: the Do It Yourself approach.
IT maintenance in companies is often carried out internally by one or more employees. None were recruited for this; it is their passion for IT that drives them or the simple fact that they are the only employees with sufficient skills to take charge of IT maintenance. In addition to his mission, the maintenance manager must perform a large number of tasks for which they are not trained and which takes them away from their core business. It wastes time and money most often. 
The requirements of computer maintenance in business.
IT maintenance in business requires skills, presence, responsiveness, and training. This is to ensure the proper functioning, availability, and security of the entire IT system. But the mission also involves providing advice to users, responding to specific requests, and continuously adapting to changes and business needs. In the event of a breakdown, it is essential to react quickly to make the business interruption time as short as possible and limit the financial impact.
IT maintenance missions:
Manage anomalies, incidents and breakdowns.

Make the appropriate configurations.

Propose rules of use and promote acceptable practices.

Manage user accounts, data access, and network connections.

Put in place the necessary protections and security systems.

Perform updates regularly to improve function.

Develop new functionalities.

Ensure compliance with the standards in force.

Propose relevant areas for improvement.

Manage resources and ensure data protection.
The risks of poor IT maintenance in a business.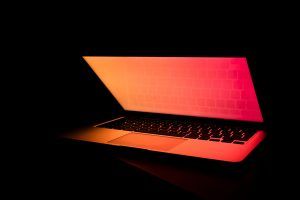 Some SMEs do not have the means to create an internal position dedicated to company IT maintenance. Most are content to do with the means at hand. However, entrusting IT maintenance to unqualified personnel involves many risks.
Inadequate protection of company and customer data.

Risks of hacking, intrusion, data theft.

Poor management of IT equipment. 

Misuse of computer software and hardware.

Bad configurations.

Unnecessary consumption of resources.

Dangerous or inappropriate uses.

Interruption of activity in the event of an incident.
Entrust IT maintenance to professionals.
Users cause most computer failures or failures. Indeed, misuse or lack of skills is a significant security flaw for your business that cybercriminals do not fail to exploit. You can no longer require your employees to manage their backup systems, installation conflicts, workstation maintenance themselves. In the event of a breakdown or problem, employees who do not have sufficient skills will be at a loss. IT malfunction affects your employees' productivity and working conditions. You owe it to yourself and to your business to call on IT maintenance specialists in the business. It would help if you focused on looking into a company that can offer you great assistance, such as Haycor IT Solutions. This way, you do not have to worry about data loss, breach of data, cyber-attacks, or upgrades. It will be taken care of for you.
It is high time that decision-makers became aware of corporate IT maintenance challenges and that a budget is allocated explicitly to it. If a business does not have sufficient resources to create an internal position, the wisest choice is to entrust IT maintenance to a service provider specializing in outsourcing. Companies can then devote themselves entirely to their core business while having reliable and efficient IT. IT, after all, is at the core of most businesses. It is used for sending emails and information and for analyzing data. Entrusting business IT maintenance to a specialized company is a way to improve your business's security and productivity while controlling costs. You do not want to fall victim to any attack or threat that could compromise your business. 
Quality and care are vital if you want to succeed. A good IT service depends on the quality of installation, the level of technology used, and the operator who provides the internet connection. The fluidity of the network will depend on the services provided by the service provider. It is, therefore, advisable to turn to professionals already known and reputed for their work skills. It's time to start taking back control and sinking the time and effort into the areas that you know are within your expertise.