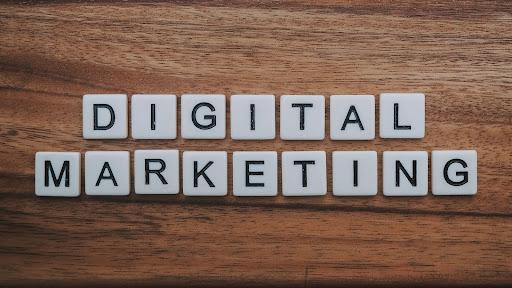 As a business, marketing and advertising efforts need to be consistent in their success and while it might not always be the case, every improvement made is a step in the right direction.
Just like many parts of the business market, the way businesses do marketing and advertising in 2023, has changed over the years. With that being said, it's important to stay clued up on the best marketing and advertising advice that's out there in order to maximize the reach and awareness of your brand.
Here are five marketing and advertising updates to make to your business this year that will prove highly effective.
Focus on creating more video content
Video content has fast become a popular media online and whether you're a business that's embraced it through social media or not, it's something that you definitely want to do more of.
Video is probably one of the easiest mediums to digest and more social media platforms are adapting their platforms to cater to video content. From Instagram's Reels, Stories, and IGTV to Tiktok videos and live streaming, visual content such as this one is worth investing more of your marketing and advertising efforts into.
Make use of analytical software
Analytics software is something that you should already be making full use of. If you haven't already, then you're missing out on a valuable resource for information. Data is a powerful commodity to have as a business and it's something that should definitely be taken advantage of as a business.
Of course, unless you've been living under a rock, you'll learn that GA4 vs Universal Analytics is currently a hot topic and if you've used Google Analytics, then you'll want to know more about this. The newer, updated platform is helpful for finding crucial information that's beneficial for your business decision-making. 
Work with the right influencers
Influencers are still a great way of marketing or advertising your business. It's important to do your research when selecting influencers. Just because they've got millions of followers, doesn't mean they're going to make you millions of sales. You want influencers that match your demographic and would-be buyers of your product or services. 
The right influencers will have good engagement and reach, these are the two metrics to look for.
Optimize your content for mobile consumption
Mobile consumption is on the rise and with many users needing a device to shop or browse the internet on while they're out and about, a smartphone is the best option. For that reason alone, it's useful to optimize all of your content for mobile consumption.
As the future is mobile, it's worth finding ways of making all of your platforms and sites more mobile-friendly.
VR and AR are the future of technology
Finally, two technologies that are growing in popularity are VR and AR. Virtual reality and augmented reality are starting to seep into the marketing and advertising efforts of businesses, so start using them!
These marketing and advertising updates should be just what you need to make improvements to your business this year.