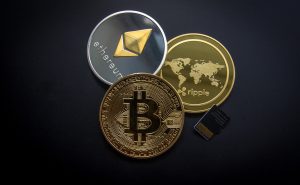 Cryptocurrency is a type of digital currency that relies on blockchain technology. It's basically a type of digital asset which is distributed within a large computer network. Cryptocurrencies cannot be manipulated or inferred by authorities or government bodies, which is part of their appeal. 'Crypto' is a reference to the various encryption techniques which are put in place to keep the network secure.
What are the benefits of cryptocurrency for businesses?
Using cryptocurrency within your business dealings arrives with many different benefits and opportunities.
Opportunities within new markets
Cryptocurrencies allow companies to trade in niche and new markets. If your business uses cryptocurrency, and your competitors have not followed suit, you'll give yourself an edge in the market. Some businesses have chosen to design branded cryptocurrencies of their own; doing so can help you to enhance your brand identity.
Use cryptocurrency worldwide
Cryptocurrencies are available all across the globe and can be purchased by any individual so long as they have an internet connection. For this reason, cryptocurrencies may be particularly appealing for companies with overseas clients. Cryptocurrencies have either zero fees or low fees for transactions. Countries with particularly volatile fiat currencies may be more keen to use cryptocurrency.
Reduced fees
Cryptocurrencies have reduced fees in comparison to conventional banking transactions. When you deal in cryptocurrency, you'll benefit from faster transactions and save money at the same time. With quicker transactions and reduced fees you'll give your business a productivity boost.
Reduced risk of fraud
Cryptocurrency is 100% digital, and due to this, it's essentially impossible to forge. Cryptocurrency and blockchain tech can help to prevent fraud and corruption. Regardless, it's still advisable to be vigilant when dealing with cryptocurrency.
Popular types of cryptocurrency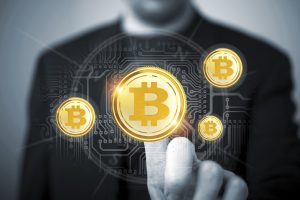 There are many different types of cryptocurrency, so let's take a look in more detail at some of the most popular.
Bitcoin: This is one of the leading types of cryptocurrency; you can use this virtual currency to purchase goods and services. Bitcoin has been more successful than altcoins because it's more accessible; more merchants and software support it. Bitcoin is also more liquid, with larger volumes than other coins. To use Bitcoin first you'll  need to download a wallet to store your coins. Each wallet is associated within a 'public key,' made up of letters and numbers. To use your Bitcoins, you simply share these numbers and letters with the individual who you'd like to make a transaction with.
Ripple XRP: Ripple XRP is slightly different to Bitcoin; it is both a type of cryptocurrency and an online payment platform. Instead of using blockchain tech, Ripple relies on a network of validating tokens and servers called XRP. These tokens are then used on the Ripple network. As with any currency, the xrp price is subject to change. On the Ripple network, you can make transfers between various different currencies. The value is automatically converted to XRP. There are no exchange fees or transaction fees.
Other types of cryptocurrency include Litecoin, Etherum, and Peercoin.