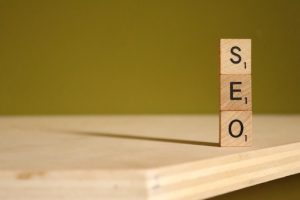 Organic traffic is one of the most valuable types of traffic a business can receive, accounting for over 50% of website traffic. Maintaining your organic visibility in search engines is instrumental to the growth and success of your venture. Does it mean you have to secure the first ranking position for your keyword of choice? Not necessarily. The first 5 results on the search engine result pages account for over two-thirds of all the clicks. Additionally, factors such as user location, search intent, and search device can also affect your organic position. However, there is no doubt that maintaining SEO efforts can make a big difference in the long term. An SEO strategy is a long-term plan that delivers results over time rather than immediately. Thankfully, nowadays, businesses can rely on informative SEO guidelines to set up their search engine optimization activities. If you are planning your SEO strategy in-house, these are essential experts you want on your side. 
A professional web designer
As tempting as it can be to use a pre-existing template for your website, you put your presence at risk. Web building platforms such as Wix or WordPress have a vast range of site templates to help you build your presence rapidly. These templates have minimum SEO value because:
They are not updated regularly

They are too constrained

They do not deliver in-depth and individual SEO integrations
Additionally, preset templates also make your website indistinguishable from other sites, which can lead to high bounce rates, lack of branding recognition, and overall confusion, affecting your SEO results. Therefore, we strongly recommend reaching out to a professional web design agency that can create a unique, recognizable, and SEO-friendly design for your online presence. 
Experienced copywriters
Creating engaging content is the easiest way to improve organic traffic to your website. However, developing quality content that is fully SEO-optimized can be tricky. Working with a content creator can help avoid some of the most-common content generation traps, such as:
Keyword stuffing or misplacing keywords

Creating content that is too similar to competitors'

Failing to deliver information and valuable content 

Failing to utilize multiple content formats, including images, infographics, videos, etc. 

Missing trends and creating content after the trend

Using the inconsistent tone of voice and wording

Not writing appealing meta descriptions to drive clicks
A technical HTML expert
Here's a popular dilemma that many small businesses with multiple locations face: Should you create an individual page per location? The answer varies depending on the services you deliver for each location. A business whose services or products vary based on location will require individual pages. However, if the offering remains unchanged for a high volume of locations, creating multiple versions of the same content page for each location can be counterproductive. Small businesses understand the need for location optimization. But writing essentially the same content page dozens of times can affect their ranking negatively. An HTML expert can help minimize content duplication with geo content technology that manages the minimal piece of content that needs to change per location. Similarly, HTML professionals can also provide dedicated action for structure data implementation to support search engine crawling and understanding. 
In-house organic optimization can be tempting, but it is a false economy that is unlikely to drive the positive results you expect. Instead, we advise organizations to work closely with experts to build a website, create engaging content, and implement technical SEO factors to bring their SEO strategy to the next level.