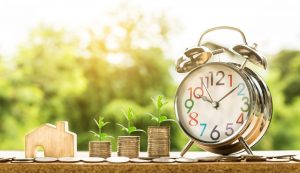 Many business owners may feel limited when it comes to financing, but it's usually because they only focus on a few options. Some may assume that they're ineligible for a variety of reasons. But business owners have more choice than ever if they're seeking financing, and some options may be accessible to you even if your credit situation is not the best. Let's take a look at some of the financing options all business owners should know about.
Unsecured Loans
An unsecured loan might be a good fit if you don't own enough assets to get a secured loan. Not everyone will be willing to put up collateral either so that's a good option if you don't want to risk losing property or equipment.
Most secured loans will require that you go through a credit check, but that doesn't mean that you need to have a perfect credit score to be eligible. Many lenders will look at the whole picture of your business and look at other things such as your banking transactions, for instance, or debt. They will look at the future potential for growth as well and take all of these factors into account to decide whether you should get a loan or not.
Peer to Peer Lending
Peer-to-peer platforms are another option you could consider but don't expect it to be easy. First, you should know that your business's credit score will play a very important role there, so don't think that they're more favorable for people with poor or unestablished credit. Also, interest rates can be higher than other loans depending on your credit, making them suitable for only a small number of business owners.
If you have a stellar credit score, however, peer to peer lending does have few advantages. It allows you to borrow small sums and can be less expensive than traditional loans in that case. However, these tend to have lots of hidden fees you have to watch out for and you may not have the same protection as you would through a bank loan.
Invoice Factoring
Invoice factoring is when you borrow against your accounts receivables. You can borrow against invoices that are due to you at a later date. In this case, this could be a great option if you have well-established clients with a good credit score. That's because their creditworthiness will be the main determinant as to whether you're eligible or not.
Selling Equity
The last option is selling equity in your business. This can be done in a variety of ways. You can search for venture capital. Or you may be lucky enough to find an angel investor.
You, however, have to know how much you're willing to give in exchange for financing. This means you'll need to value your company properly and see if you're ready to give majority control, which can be difficult. There are some cases where holding on to power could severely limit your chances, especially if you're just getting started and don't have any sort of business background. So that's something you'll have to consider before going that route.
You also shouldn't automatically assume that it's a bad idea to give up control. Angel investors and venture capitalists could have crucial expertise or resources you don't have access to that could propel your business to heights you may never have imagined. You also won't need to be as involved in the business, which could be a plus if you want to play more of a background role.
Conclusion
These are just some of the financing options that are open to business owners. We suggest that you consider them all and look at what each one has to offer depending on your situation.