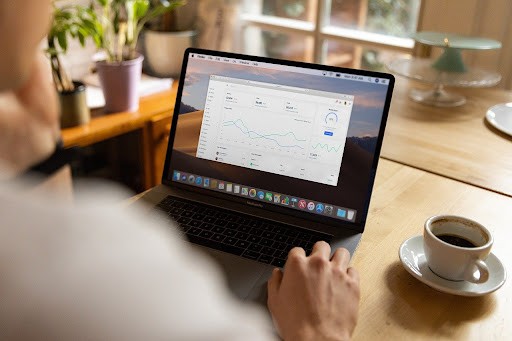 In recent times, companies have needed to adapt and change in order to stay afloat during the coronavirus pandemic. One of the biggest changes many companies made was switching to remote working during the pandemic.
Many companies are wondering if they should make this a more permanent arrangement and have employees work in virtual offices all the time. If you are one of them, you might be wondering what the benefits of doing so are. So let's take a look at the advantages of virtual offices right now:
Lower overheads
One of the biggest advantages of having your employees work remotely, using various technologies to create a virtual office, is the fact that you will not need such a large office space to work from, nor will you need to heat and light it, which means your company's overheads will be a lot lower as a result of going virtual.
Less time wasted
A lot of business owners think that running a virtual office will lead to more time being wanted as employees skip out on their duties to watch TV or do the laundry or whatever. However, many studies have sown remote working to be more efficient and this makes sense because, when employees are not in the office, they spend less time chatting at the water cooler, walking three floors down to accounts, or whatever else serves as a distraction. 
Increased efficiency in meetings
Working from home can also increase efficiency when it comes to meetings. Even dentists are using technology like Telscope to offer virtual dental consultations because it cuts down on wait times, and missed appointments. By making your office virtual, and ensuring that all meetings are held on the net, you can achieve a similar result with your business meetings and staff briefings too.
Happier employees
This is a tricky one because there are many employees who would prefer to work in a physical office instead of connecting to a virtual workspace., However, many employees do love remote working because it means they no longer have to endure long commuting times or pay over the odds for takeout coffee on their breaks, amongst other things. 
It may be worth consulting with your employees to see what they think about working virtually on a permanent basis and take it from there because staff happiness levels really are very important for productivity.
Global hiring
When you operate your business from a virtual office, you are no longer tied to one location, which means you can recruit people from all over the world to work for you. This vastly increases your chances of finding the perfect people for each position you need to fill, which means your business can more easily beat the competition by gathering together a crack team of experienced employees.
As you can see, there are many big advantages to using virtual offices to run your business, but only you will know if they will work well for your company or not. So, give it some thought.