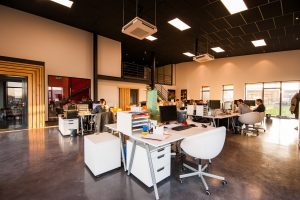 Although you want to get as much done as possible, you don't want to spend 14 hours a day in the office – long days like this are rarely as productive as shorter days, even if it feels like you got more done just because you were there longer. Below, you'll find 8 ways to free up time in the office that will make a huge difference to your working day: 
Hire A Social Media Manager
Start by hiring a social media manager. Perhaps you do it when you feel like it, or perhaps you have a few different people check it throughout the day. Although you may be paying for another employee, hiring somebody to take care of this for you will save so much time and get you better results. A strong social media strategy is a must, and whoever takes care of it must know what they are doing! 
Keep Your Meetings Lean 
Only have a meeting if you truly need one, and don't invite everybody in the office to sit in if they don't need to be there. Keep them lean by making sure you think carefully about when a meeting is required and ensure only the people that 'need to know' are there. 
Don't Expect People To Work For As Many Hours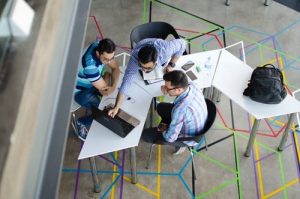 Get rid of 14 hour days and even 10 hour days. Working for fewer hours each day could actually motivate your team to get as much done as possible. They will be less likely to procrastinate, and likely won't get burnt out the way they would doing 14 hour days regularly. 
Get A Team To Take Care Of Your IT
Instead of trying to take care of IT issues and other things yourself, get Managed IT Services in to take care of it. IT issues and downtime can cost even small businesses thousands, so you really don't want to take any chances by attempting to do this yourself. 
Set A Timer 
Try setting a timer for every task you decide to do and see if it encourages you to stay focused as you work. This is called the pomodoro technique and can be extremely effective. 
Work Outside Of The Office 
Sometimes, working outside of the office is all anybody needs to help them feel more motivated. See if you can have employees work from home occasionally. Going virtual will help you to free up some cash too! 
Automate What You Can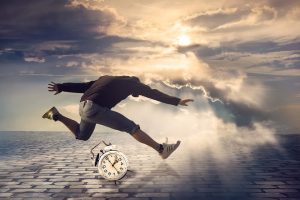 There are so many ways to automate, so make sure you don't get left behind in this regard. Automate whatever can be automated and you'll save lots of time. 
Stand When Possible
Stand wherever possible. You can stand when working, during meetings, just about any time. All you need are standing desks or a hybrid desk, and everybody on the same page about how this could positively impact mindset and productivity. 
How much time will you free up in the office using this advice? Leave your thoughts below!