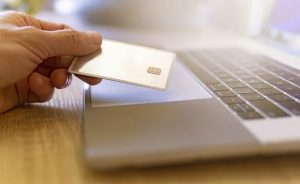 Web design services differ considerably. There are many different factors to take into account when choosing the best web designers for your e-commerce website. This should not just include the experience and reputation of the web design firm you're hiring. You also need to consider what platform they are going to use to build your e-store. 
Shopify is widely deemed the best choice, and in this post, we will reveal the reasons why. Shopify presents an easy and quick way to launch an online store, which means you can start selling quicker; it's also one of the most cost-effective solutions.
Shopify additionally has a reputation for being secure and reliable, which is one of the main reasons the best developers use it for web design. If you have an e-store, you will be handling sensitive customer information daily, and so security is critical. With Shopify, you can enable SSL certificates, so that all data can be encrypted and passed through a secure connection. Plus, you will achieve PCI compliance through Shopify. PCI DSS is a set of 12 requirements that are in place for all businesses that take credit or debit card payments. If you are found to be in breach of PCI DSS, you could be subject to a hefty fine.  
This merely scratches the surface of what Shopify has to offer. It is also mobile-ready, extremely customizable and it is combined with plenty of payment gateways. Furthermore, Shopify gives a variety of individual and very powerful features, for instance, abandoned cart recovery and an excess of search engine optimization and marketing tools. 
How do you choose a Shopify developer?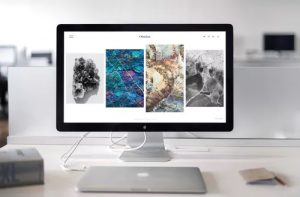 When you consider everything that has been discussed, it is very easy to understand why Shopify has become the number one platform for people looking to build an e-store today. Nevertheless, to make the most of all of the different advantages that Shopify has to offer, you need to select a developer with care. There are a number of different factors to consider here.
The first thing you will want to look at is the level of experience that the company has. It is true that all businesses need to start somewhere, but you certainly do not want to take any risks when it comes to your online store. You want to choose someone with a solid reputation, and this is why doing research is a must.
You need to be certain that the company you select is not only going to be able to provide you with an e-store that looks good, but is effective in terms of visibility and performance as well. When you are looking at the agency's website, it is important to take a look at their Shopify SEO services. How are they going to make sure that your business moves up the search engine result pages and achieves better visibility? After all, there is no point in having an impressive-looking online store if no one is going to be visiting it. This is critical, and you cannot afford to cut any sort of corners here.
It is also recommended that you take the time to look at the company's portfolio. This will enable you to take a look at some of the Shopify stores that they have built so far. You will be able to see their level of creativity and the sort of stores they can create. This will help you to understand whether or not these are the sort of professionals that you are going to want to work with. You can also take a look at the reviews and comments that have been left by people that have used their services before. This is a good way to get an understanding of what the company is like to work with. After all, you want to make sure that the experience is an enjoyable one. You don't want to have a strained relationship with your e-commerce store developer.
To conclude, there are many reasons why Shopify has become the obvious choice for someone who is looking to sell products online. This is a platform that offers plenty of customization options, and it is also one of the most secure solutions for people to use. Despite this, you still need to make sure you choose a developer with care. You need someone who is going to make the most of everything that Shopify has to offer, so consider all of the different advice that has been provided.