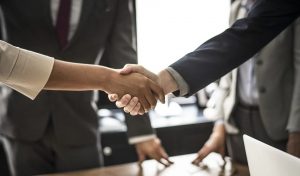 You might have a desire for business, a great head for figures and be a fantastic team manager, but don't yet have that one idea that you're passionate about. If that's the case, it's worth weighing up the pros and cons of buying up or starting a small business versus the advantages of becoming a franchisee.
A franchise is a company which grants a licence to a third party for them to conduct trade under the franchiser's trademark. The franchiser owns the rights to the business and allows the franchiser to operate under the business name and logo.
 Going into business can be one of the most rewarding life-experiences you will have. However, it is also full of risks and can take over your entire life, so it's worth having your eyes wide open when it comes to your options before making any kind of firm decision. Below, you'll find some reasons that you might not even have considered before as to why a franchise might be a beneficial first step for you.
 1 – They already have an established brand. They should be recognizable in the marketplace already and, alongside this, that should mean there is already an established customer base.
 2 – They should have a proven business and operating model. Although there will be changes you may want to make for increased efficiency, you won't be making those decisions from the get-go – you can decide what your priorities should be instead of building everything from the ground up. Equally, this will also mean that there are policies and procedures already in place, so you don't have to immediately write these from scratch.
 3 – Investors and banks are statistically more likely to lend you money for improvements and advancements when it's an already-established brand.
 4 – Support from the franchiser. If things get difficult, or you need help or advice, there is someone to turn to, which will be nothing but a benefit and can help you feel less alone. There may also be ongoing training and mentorship from the franchiser to support you in your endeavor.
 5 – Rates of failure are very low, comparatively speaking. Because a business will sell a franchise in an area where there is customer need which cannot otherwise be met, the success rates of franchises are quite high.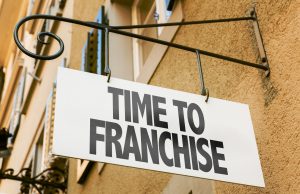 Regardless of the pros above, before entering into any kind of formal commitment, you need to ensure you have completed all necessary checks. These advantages of franchise-ownership are based on the franchise having been well-operated and run in the past, and so ensure you have full and complete records before making an agreement.
There are many avenues to pursue for becoming involved in franchising – you might find a company which tells you, we are the Best food Franchise, and you can count on as a reliable and trustworthy business partner. There are many other businesses moving towards franchising to meet increasing customer demand. For others, the benefits of owning their own business outweigh the positives of franchising. Acting with care and diligence, many people have very successful first business and you may decide this is the right pathway for you. 

Latest posts by The Saving Gal
(see all)