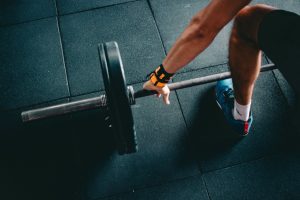 The internet continues to grow, along with the opportunity to make money online.
There are loads of ways you can make money through the internet:
Sell or "flip" products on Amazon or eBay

Start a high traffic blog and run ads

Start a blog and market affiliate products

Build a social following and market affiliate products

Write and sell eBooks or other content

Start paid communities or email newsletters

Build a vast following and YouTube and get paid per view
The list goes on and on. But if you're looking to get into the online game, I'd first recommend choosing a niche or industry and then choosing your tactics, channels, and platforms.
Here are five niches and industries that are prime for tapping into for online income.
Fitness and Weight Loss
This can be a pretty competitive industry (I'm sure you've probably seen loads of social accounts and websites dedicated to fitness), but it has grown into a nearly $100 billion industry. So while competitive, it certainly seems like there's space for a few more players.
But don't start broad. Choose a sub-niche under the fitness umbrella, and don't be afraid to go narrow. You could create an Instagram account showcasing at-home gyms, a Youtube channel comparing top supplements, or a blog comparing the best content memberships.
Cruises
Somewhere around 28 million people around the world go on cruises each year. Of course, that number fell in 2020, but as the economy opens back up, we may see even more take cruises in 2020.
And each time someone considers a cruise, you better believe they do a ton of research. So if you like cruises, consider starting an online business comparing top cruises, evaluating specific packages, or covering a particular region.
Coffee
The average person drinks three cups of coffee per day. Twenty years ago, most people didn't care too much about the quality of their coffee.
But thanks to Starbucks and the organic movement, gourmet coffee is an exploding industry. More people are making their coffee at home and becoming passionate about the process.
Though others are beginning to catch onto it, there's still a market for online content about different coffee brands, coffee makers, espresso makers, and other accessories.
Pets
More and more people are getting pets. But they're not just buying pets; they're going all-in on spoiling their pets. 
Thankfully, there are all kinds of sub-niches you could tap into here. Consider a specific pet, breed of pet, or type of pet accessory to promote. Don't be afraid to drill down, either. Think: "Your go-to source for the best play toys for cats." 
Marketing Technology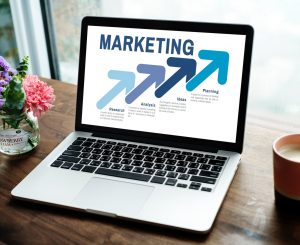 If you're in the digital marketing services industry, this could be your niche. Marketing technology continues to grow, with new products coming out nearly every week.
We see growth from SEO platforms to Customer Relationship Management software and email marketing software to ad management technology. The best part about promoting marketing technology is that most products offer recurring commissions for sales you assist.
Pick a single niche under digital marketing and start exploring their products' affiliate marketing programs before making your choice.
Pick the Right Industry
Be careful about the industry or niche you choose. If you pick something too competitive, you might spend loads of time and money only to make zero in return. Choose something not competitive enough, and the same applies.
Choose wisely.