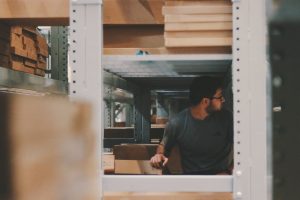 We all want our businesses to be productive. A productive workforce makes more money in less time. They are often also happier and more fulfilled in their work. Good productivity and high morale often come hand in hand, bringing improved loyalty along with them. 
These productive and loyal staff stick around and develop their skills. Improving your business, increasing productivity even further, and saving your money on recruitment and training in the future. 
While getting more done in less time and hitting targets are certainly the ultimate benefits of a productive workplace, they certainly aren't the only benefits. 
If you manage or run a warehouse, or your business has a warehouse and warehouse staff, however, productivity isn't always a straightforward thing. Working in a warehouse isn't always glamorous or exciting, and motivating your team in that kind of setting can be difficult. Let's take a look at some of the most effective ways that you can improve productivity in your warehouse. 
Take Other Worries Away
Your crew should be able to focus on their core jobs. If they are worried about other things, such as safety, then their work will slow. 
Take these other worries away. Make their work easier. Fit safe, non-slip industrial floors from Impact Flooring. Hire cleaning teams to keep things tidy and hygienic, and put systems in place to make their job as easy as possible. 
Create a Picking Flow
Warehouses can easily become chaotic, with team members picking from areas and shelves with no structure. Randomly moving along the aisles, wasting time looking for things, and getting in each other's way. 
Creating a one-way picking path, to give a more natural and efficient flow can increase productivity massively. Start at one end of your warehouse and work to the other. 
Keep Stock Levels Low
Replenishment takes time, especially when you add in necessary stock rotations. The less stock you hold, the faster this process becomes. This can also simplify picking. Keep stock levels as low as you can, and only order up when it's needed. 
Prioritize Employee Comfort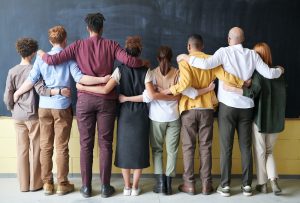 Let's face it; warehouse workers are often low-paid staff. They rarely get the perks of other positions, and they often spend long hours on their feet or lifting heavy loads. 
Take care of them, and they will be able to work more productively. Take regular breaks, install fatigue mats, put the radio on, and keep the temperature comfortable. Keeping your break room well-stocked and taking the time to show gratitude can go a long way too. 
Offer Flexible Working 
Your warehouse may work long hours. It may even operate 24/7. But that doesn't mean that you can't offer your staff flexible working. In fact, in some ways, longer operating hours can make it easier to offer people shifts to suit them. 
Flexible working makes people happy, which is a huge boost to productivity in any industry.  
Ask for Feedback
The boss doesn't always spot things that are making life harder or things that could improve working conditions. It's easy to miss something, or to overlook small niggles. But, these small things might be having a negative effect on your team. So, ask for feedback. Ask them what they need from you, or what you could do to make their working day easier and more enjoyable. Listen, and take action where you can.