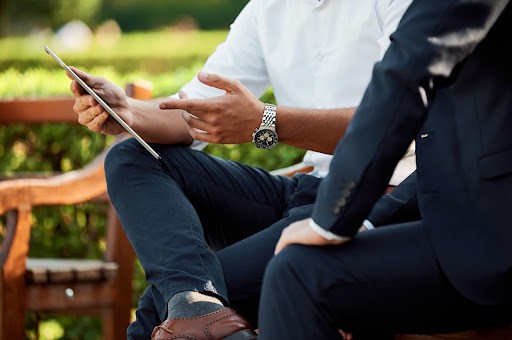 You're about to enter into a negotiation with another business. Congratulations! This is an important step in growing your company. However, if you want to be successful, you need to prepare yourself for the negotiation process. This blog post will discuss tactics that will help you achieve success in any business negotiation.
1: Research:
Before entering a negotiation, you should research the other party and the issue at hand. This step is essential to understand the context of your negotiation and to know what concessions you can expect from the other side.
2: Prepare Your Position:
It's important to have a clear idea of what position you want to take before going into the negotiation. Make sure that this position is reasonable, achievable, and in line with your overall goals for the process.
3: Listen Carefully:
During negotiations, it's important to pay attention to every word spoken by both parties. Listening will help you understand their motivations as well as how they may react to different proposals or requests. You can also use the information to craft a more effective counteroffer.
4: Stay Flexible:
Being flexible is key to success in negotiations. It's important not to be too rigid in what you want and instead be open to considering different ideas or approaches. This will give both parties an opportunity to reach a mutually beneficial agreement.
5: Ask Questions:
Asking questions can help you better understand each other's positions and perspectives, as well as identify areas of common ground on which you may both agree. Additionally, asking questions can also help clarify any misunderstandings that arise during the negotiation process.
6: Contract tracking:
You'll want to keep track of the negotiation throughout each step of the process. This will help ensure that everyone is on the same page and that all agreements are documented for reference later. Invest in contract tracking software to help you stay organized and on top of your negotiations.
7: Be Reasonable:
Negotiations require cooperation from both parties, so it's important to remain reasonable in your requests and expectations during negotiations. Being too demanding or inflexible can cause tension and hinder progress toward a mutually beneficial agreement.
8: Keep Emotions In Check:
Negotiations can be emotionally charged, but it's important to keep your emotions in check if you want to reach an agreement. If you feel yourself becoming overly frustrated or upset, take a break before continuing with the talks.
9: Know When To Walk Away:
If negotiations reach an impasse, it may be necessary to walk away and give the other party a chance to reconsider their position. Knowing when to walk away can help you avoid getting locked into an unfavorable agreement.
10: Document Everything:
You should document all agreements made during the negotiation process. This will create a record of your progress and ensure that both parties follow through on their commitments. It also serves as proof of any promises made in case they are disputed later.
11: Avoid legal mistakes:
It's important to understand the legal implications of your negotiation process and make sure you are following the law. If necessary, consult a lawyer before signing any contracts or agreements. This will help protect both parties and ensure that all transactions are legitimate and binding.
Negotiations are an essential part of any business endeavor. By following the tactics outlined in this blog post, you can help ensure that each negotiation is a success for both parties involved. Good luck!