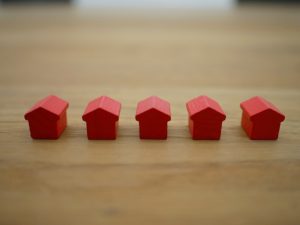 Property management is a superb way for you to invest your existing funds into new ventures and build upon what you have already. There are many ways to become a property manager, too. You might inherit a property from a parent or relative, or you might have a chance to purchase your current rented property from the current landlord, taking over their job as they opt to retire or move away. 
Being a landlord can be a highly profitable venture. Like many other things in life that can be profitable, property management and ownership come with their fair share of potential issues. While there is undoubtedly appeal there, you should be aware of what issues you will face should you pursue property management. To give you a thorough overview of what to expect, here are ten problems a landlord can encounter, which will help you prepare for the issues before they happen. 
Regular Tenant Turnover 
High turnover in any venture is inconvenient. It means you are unable to maintain stability, which can lead to uncertainty and dipping profits. As a landlord, you want to find tenants that are in this for the long haul. Otherwise, you will waste money advertising and marketing your property to fill it again, and every mo0nth that the property lies empty will give your finances a severe hit. 
Tenants that leave every few months will be of no use to your property business, so you need to take active steps to keep them there. For one, the property must be in excellent condition, but you can also offer reasonable rental prices that will stop tenants from finding somewhere cheaper to live. While this might affect your cash flow, it should balance out once you get a consistent tenant. 
Late and Missed Payments 
Providing a service for somebody means you expect payment. There is nothing wrong with this, and in fact, it's something that you should never feel guilty about. Late payment from a tenant once in a while is acceptable, if inconvenient, especially considering potential issues in their life that could impact the possibility of making the rent on time. 
However, consistently late payments are entirely frustrating, even if their missed payments are innocent. You can mitigate the risk of this by setting up direct debits and being in continuous communication with your tenants so they can inform you of any potential problems they might have with the payment. While this will still be inconvenient, it will at least prevent miscommunications. 
Property Management Stress 
Dealing with a single property can be stressful, and this stress will only compound the more properties you own and rent out. The simple fact is that while property management and being a landlord might appear simple, the reality is that it is far from this. 
Keeping up to date with your tenants, rushing around the city to attend to problems, and organize repairs can become overwhelming. The entire experience becomes even worse if you struggle financially due to a missed payment or an empty property. This in itself is enough to put plenty of people off property management, but it is possible to deal with the stress to ensure you can keep yourself and your tenants happy. 
Organization
Being organized is the best way for you to deal with the stress of being a landlord. However, even organization can come with a range of problems. 
You'll soon find that it doesn't matter how much time you thought you had, becoming a landlord will strip you of this time quicker than you expected. With so much paperwork to deal with, including property tax, writing out airtight contracts, and screening client applications, there is a severe risk of getting too muddled up, which could have a severe impact on your success as a landlord. 
You will need to work out a system, whether digital or physical, that will help you keep all tenants, payments, repairs, and even complaints up-to-date so you can access vital information with ease. 
Issues With Co-Owners 
Sometimes, the landlord will co-own the property with a friend or relative. This typically happens when the property was left to them to share in a will. As some people are not interested in being a landlord, they might pass on the responsibility to the other co-owner. 
This, by itself, is fine. It gives you the chance to start your property management adventure, and it keeps them out of the way. However, there might come the point where they recognize how successful your venture is and want a piece of the pie. This doesn't sound fair. But as their name is on the deed, you may need to consider Real Estate Dispute Mediation to make sure they do not take half of all your hard work.
Making Repairs 
All properties will demand their fair share of repairs at some point. This will come from wear and tear, or general breakdowns that your tenants could not have anticipated, especially with an old water heater or washing machine. 
However, there will be other repairs that the tenants could have avoided, and while it isn't criminal damage, there is a serious risk that they don't care for the property the way you wanted and expected them to. This is frustrating, but if you're going to make your property livable, you must make sure to stay on top of repairs of all kinds. Not only will this keep your tenants happy, particularly with the heater during winter, it will also give you the confidence that your property is running smoothly. 
Disputes Regarding Deposits 
Speaking of damage to the property, this is where deposits come in. If you've ever been a tenant before (and we'll assume you have been), you'll know that landlords have a particularly poor reputation when it comes to the deposit. They can look for any potential problem and consider it grounds to remove your deposit entirely. 
However, now you're on the other side of the argument, you might see where your landlord was coming from. You want the property to look as perfect as possible, so it's understandable that you will want to be reimbursed for necessary repairs. The problem here is that your tenants might not see your argument the same way, which can lead to severe issues, and they may even seek legal action if they feel slighted. However, you mustn't feel intimidated by this, and it's vital you stand your ground. 
Complaints From Neighbors 
As much as you hope your tenants will be respectful at your property, you also want them to feel they can have fun. However, there is such a thing as too much fun. So, you might be on the receiving end of a few upset or even angry phone calls from the neighbors. 
This is something you can expect for any landlord, especially if you rent university accommodation or to younger people. Still, it could seriously damage your reputation as a landlord if you do not stay on top of these complaints. You'll need to satiate both parties, but if one side seems to be abusing the privilege (whether the right to complain or the right to enjoy themselves), you will need to sit down with them and have a serious discussion over the consequences that this could cause.
Picking The Right Tenants 
All landlords want to select the perfect tenants for their property. They want respectful people who will pay the rent on time each month and will leave the property in the same condition they found it. Despite this, it's still tricky to select the right tenants, especially from just an application. 
With this in mind, you'll need to make sure you screen each tenant properly and meet them for a viewing. While you shouldn't be discriminatory (many landlords don't like renting to a group of men as they are considered rowdier), you should still trust your gut. Even so, there's a risk that even respectful-looking tenants may turn out to cause damage, so you will need to trust yourself and hope for the best. 
Making the Property Appealing
If you're struggling to rent the property out, it might be an issue with how it looks. This could be due to previous tenants damaging the carpets or furniture, or it could be because you have not upgraded the appliances and accessories in a long time. 
As the owner, the responsibility falls to you to keep the property appealing. This means you will need to invest in quality furnishings and appliances to make sure it will attract potential tenants. While this may seem like expenses that you don't want to pay, you'll be glad to have made such investments when you realize people are knocking down your door, hoping to stay at one of your properties. 
Summing Up 
There are plenty of reasons to become a landlord, but there are plenty of reasons not to become a landlord, also. You could say the same about any career, though. While there will be many issues and problems that you will face, knowing how to overcome them and deal with them efficiently will make your property management venture more profitable and enjoyable.