Your debt is finally paid off, you have 6 months' of income set aside in an emergency savings fund, and you are ready to tackle the next stage of financial freedom. In order to begin truly building wealth for your family, you know you need to begin investing your money so that it works for you, but you have no idea where to start and which investments to make. Investing as a beginner doesn't have to be intimidating, stressful, or risky. Instead, just follow these five easy investing tips for beginners and let 2018 be the year you watched your family's net worth begin to grow:
Beginner's Tip No. 1: Diversify your Investments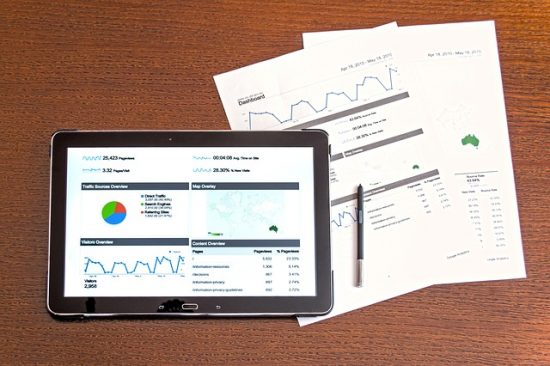 If you have $1000 to invest right now, and you invest the entire amount in a single stock that you have a good feeling about, you risk losing your entire investment in one fell swoop. A much savvier approach is to diversify from the very beginning by investing in a "basket" of investments in the form of a mutual fund or an exchange-traded fund (ETF). Check out Ally for free trades when you open an account.
Beginner's Tip No. 2: Build Investment Literacy
What is investing anyway? As a beginner investor, you might not have the knowledge base to make the best investments possible. But that's to be expected, so don't be afraid to ask questions.  Before you make your first investment, it's a good idea to spend some time building financial and investment literacy. Look into getting a guide to investing. Load up your Amazon cart with a few of the best investing for beginners books, subscribe to personal finance blogs and podcasts, play around with small microinvestments and generally aim to build up your understanding of how investing works. This will help you gain confidence and the ability to make sound investment decisions.
Beginner's Tip No. 3: Consider a Financial Advisor
Once you know what you're doing, you can save more money by taking a DIY approach to your investments, especially if you discover that you truly enjoy learning about the stock market. For the time being, however, it may make more sense to consult a professional financial adviser to help formulate a long-term investment plan, create your first investment account (especially if you don't already have a 401K or IRA in place through your employer), and decide where to invest your money. A qualified advisor such as Personal Capital has the expertise to provide actionable stock market advice for beginners. They'll maximize your growth potential while minimizing your long-term risk for a win-win scenario.
Beginner's Tip No. 4: Investing Is About Long-Term Goals
One of the scariest things about making investments for beginners is the volatility of the stock market. When you see your funds temporarily go down, you may be tempted to pull your money and keep it in a no-risk savings account. On the flip side, some new investors get giddy when they earn money in the market and withdraw their investments to buy something expensive and exciting, like a new car.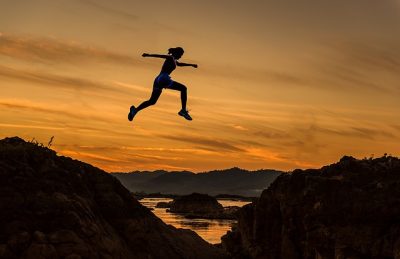 Keep in mind that the point of investing is long-term financial freedom. Your investments will fluctuate in the short-term, but due to the nature of the stock market as well as the beauty of compounding interest, you will build wealth over time. Take a patient, long-term view and keep goals like early retirement and paying for your children's college in mind at all times.
Another way to invest that will provide you with longer term financial freedom is to invest into certain areas of your company. Using local commercial builders to create commercial premises for you may seem costly at the time, for example, but in the long run, if you know your business is staying put location-wise, you can save yourself a fortune in commercial rent payments.
Beginner's Tip No. 5: The Value of Dollar Cost Averaging
Dollar cost averaging is a simple but effective approach to investing. The basic idea is that each month you invest the exact same amount of money (raising this amount over time as your income increases), regardless of what the stock market is doing. Let's say you decide to invest $250 per month. Some months that amount will get you only a few shares in your investment fund, while other times when stocks are down you will get quite a few more. Over time, however, this averages out, you accumulate more shares, and you get to benefit from compound interest.
Getting Started: Investing With Little Money
Everyone has to start somewhere, so don't let limited funds hold you back as a new investor. First, create a budget for the next 3-6 months that allows you to put money aside to seed your investment account. Set a defined, realistic goal amount that you're aiming for – reminding yourself of that number will help keep you on track when you're tempted to make a purchase that's not on your plan. (And you will be tempted!) If possible, set up an automatic transfer of that money from your paycheck to your saving account. If you don't see it, you'll be less likely to spend it.
As your savings grow, this is the ideal time to start learning about investing. As mentioned in Tip No. 2, start reading books, paying attention to stocks you might be interested in and get a feel for market fluctuation and investing strategies. When you reach your goal amount, you'll already have done your homework and you'll be excited to start investing and put all your newfound knowledge to work.
How to Invest Money for Beginners
Just get to it! As you can see from these tips, building long-term wealth doesn't have to be difficult. Get started today!
Latest posts by The Fortunate Investor
(see all)