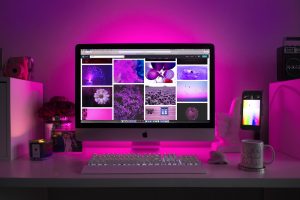 Building a business website is now a very important part of the start-up process and can be a key determining factor in whether your business ultimately succeeds. The internet is now the primary way that most consumers search for products or services and without establishing your own space online, you risk losing out on valuable brand awareness and customers. So here are 5 important things to consider when building your business website. 
Where you host it
Most posts about things to consider when building a website jump straight in with things like font size or key colors but before you can even get around to worrying about the design aspect of your website, you need to consider where you plan to host it. There are now many options for businesses when it comes to web hosting, so do some research and don' just go with the first option that you find. Increasingly more businesses are turning to cheap VPS as their preferred hosting options, especially if they want more freedom to customize their own server. 
Your key landing page 
Your home page, or key landing page, is often the very first place that potentially interested parties will come to on your website and so it is very important that it delivers the right message and keeps their interest. Your home-page shouldn't be overly wordy, but it does need to provide your customers with a little insight into what you do, who you are and what it is you offer. You can then expand on these concepts further in other pages of your website. 
Your load speed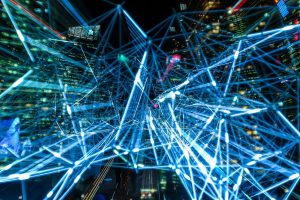 Have you ever clicked on a website, found it has taken ages to load and then just clicked back and chosen another? Slow loading web-pages are responsible for higher bounce-rates and ultimately lose you, customers. 3 seconds is now considered to be the maximum load rate for websites, so be sure to check your load speed and to make alterations, such as reducing the size of your images, if you find that it is taking too long to load.
Your keywords 
In order to ensure that your customers can find your website, you want to pay close attention to your keywords. What search terms do you want to rank for? What words or phrases will your customers use when looking for your product or service? Keyword research is a vital aspect of SEO and will dramatically help you in the long run, so be sure to put in the work now and to build your keywords into your website design.  
Your user experience 
Finally, the last thing to consider is your user experience. Does your website load easily on a number of different devices? Is it optimized for mobile? Can your customers easily navigate through your site-map? The only way to ensure that you have a positive user experience is to conduct website user testing. It's best to have this done at various stages throughout your website design process rather than just at the end as any errors are more easily fixed along the way. 
These are just five of the things to consider when building your business website and will give you a good foundation on which to build your brand and design elements. Remember that your website is often the face of your business, don't rush this stage and give it the time it deserves.