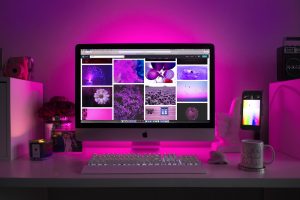 When building a website, there are several important factors to consider to ensure that the site is effective, user-friendly, and meets its goals. Here are some key things to consider:
Purpose and Goals: What is the main purpose of the website? What are the goals you want to achieve with it? Understanding the purpose and goals of the website will help you determine the design, content, and features needed.
Target audience: Who is your target audience? What are their needs, interests, and preferences? Understanding your audience will help you design a website that meets their needs and preferences.
Navigation: The website should be easy to navigate and the information should be organized in a clear and logical manner. Users should be able to find what they are looking for quickly and easily.
Content: The content should be high quality, relevant, and engaging. It should be easy to read and understand. It should also be optimized for search engines so that it can be easily found by users.
Design and Layout: The design and layout of the website should be visually appealing, consistent, and professional. It should also be responsive, meaning that it can be easily viewed on different devices and screen sizes.
Performance and Speed: The website should be fast and responsive. It should load quickly and work smoothly without any errors.
Security: The website should be secure and protect user data. It should use SSL encryption, have strong passwords, and have security measures in place to prevent hacking and other attacks.
Maintenance and Updates: The website should be regularly maintained and updated to ensure that it continues to function properly and meets the needs of users.
By considering these factors, you can build a website that is effective, user-friendly, and meets the needs of your audience.
Building a business website is now a very important part of the start-up process and can be a key determining factor in whether your business ultimately succeeds. The internet is now the primary way that most consumers search for products or services and without establishing your own space online, you risk losing out on valuable brand awareness and customers. So here are 5 important things to consider when building your business website. 
Where you host it
Most posts about things to consider when building a website jump straight in with things like font size or key colors but before you can even get around to worrying about the design aspect of your website, you need to consider where you plan to host it. There are now many options for businesses when it comes to web hosting, so do some research and don' just go with the first option that you find. Increasingly more businesses are turning to cheap VPS as their preferred hosting options, especially if they want more freedom to customize their own server. 
Your key landing page 
Your home page, or key landing page, is often the very first place that potentially interested parties will come to on your website and so it is very important that it delivers the right message and keeps their interest. Your home-page shouldn't be overly wordy, but it does need to provide your customers with a little insight into what you do, who you are and what it is you offer. You can then expand on these concepts further in other pages of your website. If you want to better your site, then this Digital Experience Strategy Guide could be just what you need.
Your load speed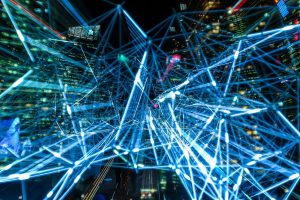 Have you ever clicked on a website, found it has taken ages to load and then just clicked back and chosen another? Slow loading web-pages are responsible for higher bounce-rates and ultimately lose you, customers. 3 seconds is now considered to be the maximum load rate for websites, so be sure to check your load speed and to make alterations, such as reducing the size of your images, if you find that it is taking too long to load.
Your keywords 
In order to ensure that your customers can find your website, you want to pay close attention to your keywords. What search terms do you want to rank for? What words or phrases will your customers use when looking for your product or service? Keyword research is a vital aspect of SEO and will dramatically help you in the long run, so be sure to put in the work now and to build your keywords into your website design.  
Your user experience 
Finally, the last thing to consider is your user experience. Does your website load easily on a number of different devices? Is it optimized for mobile? Can your customers easily navigate through your site-map? The only way to ensure that you have a positive user experience is to conduct website user testing. It's best to have this done at various stages throughout your website design process rather than just at the end as any errors are more easily fixed along the way. 
These are just five of the things to consider when building your business website and will give you a good foundation on which to build your brand and design elements. Remember that your website is often the face of your business, don't rush this stage and give it the time it deserves.
There are billions of websites online right now. That massive number is telling of the fact that the global economy is rapidly shifting to the internet.
Because of that, businesses are rushing to ensure that they not only have a web presence but that their web presence functions in a way that entices readership, purchases and other bits of engagement. Achieving that end costs money which is why understanding how to create a website design budget is a valuable skill.
Below, we share tips that can help you flesh out your website's budget, so you're not surprised by expenses down the line.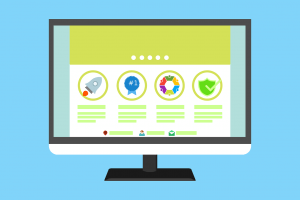 Increasing the traffic to your website is helpful if you're trying to get more leads or sales. However, more traffic doesn't necessarily directly translate to your business performing better. If you have a low conversion rate, you could be wasting time and money on driving people to your website. You need to make sure that once people arrive on your site, they will also be converted into leads or sales. So what changes can you make to your website that will help you to improve your conversion rate? Take a look at these tips for a few ways to do it.
Add a Pop-up to Your Site
Pop-ups can be annoying, and their conversion rate isn't too high most of the time. However, if you take the right steps and set up your pop-up in the right way, you could have a higher conversion rate. Setting a delay on your pop-up so that it only appears after 30 seconds makes it less annoying, ensuring it doesn't appear straight away. You can also add a cookie so that it only appears once per user, instead of popping up every time they visit your site. Design the pop-up so that it's easy to close, both visually and in terms of the language that you use.
Improve Graphic Design
The visuals on your site make a big difference to your conversion rate. When you have beautiful graphic design, you can enjoy higher conversion rates. Beautiful graphics are important, but they also can't get in the way of a functional website. It's important for your site to look good and provide a great experience for users too. Quality design for your site helps to improve its image so that your brand appears more respectable and trustworthy. If your site doesn't look good, it could put people off taking the actions that you need them to take.
Make Your Brand More Trustworthy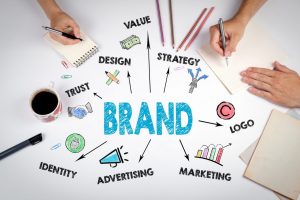 Your website and your brand both need to be trustworthy if you want a better conversion rate. It can be especially difficult for someone to trust a brand if it feels like they're the first customer. If you want to start building trust, displaying testimonials and reviews is a smart idea. Displaying the logos of your clients is also a smart way to show people that you are trusted by others. Put these things in places where they stand out and when visitors to your site are making a decision.
Get Rid of Anything Distracting
If your website is trying to show your visitors too many things at once, they won't know what to do. You don't want the design to pull them in lots of different directions. It should show them a clear path to follow. Getting rid of any distractions to make your site more concise and easier to navigate will help to boost your conversion rate. A heat map can be a useful tool to work out what people pay attention to most.
When visitors land on your website, make sure you convert them into leads or sales by leading them on the right journey.
Note Fixed Expenses
There's a lot of flexibility in website budgets based on how much design work you know how to do on your own. No matter how good you are at building websites though, some fixed expenses are essentially unavoidable.
These expenses include registering your domain and hosting your website.
Domain expenses range anywhere from about $8.00 to $20.00 per year depending on who your registrar is. Hosting expenses range from $3.00 to $20.00+ per month.
Note that you can host your own website if you have the infrastructure to do so. This, however, is complicated and rarely a pragmatic solution for SMEs.
Understand Your Must-Have Features
After noting your fixed expenses, the next step to building a website design budget is to note your must-have features. For example, if you're running an eCommerce site, you'll need a buying platform integrated into your website (WooCommerce for example). If you're running a stock information site, you might need to take this list of hot stocks and add their tickers to your site to share up-to-date trading information.
Whatever your must-have features are, write them down as your ability to execute them will inform if you can DIY portions of your design or if you'll need a professional's help.
Select a Platform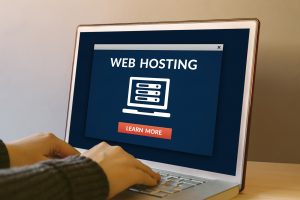 There are several popular web platforms available online today. A few of the most popular ones include WordPress, Wix and Joomla!.
If you have a platform preference, note its monthly/yearly cost in your budget. In some cases, your platform expenses will be nill (WordPress, for example, doesn't charge money for its base features).
Weigh DIY vs Professional Services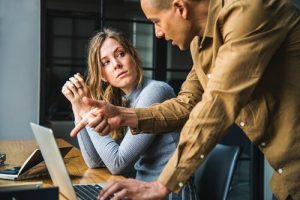 With your fixed and platform expenses in place, and with an idea of what key features you'd like included in your website, you can now weigh whether or not you can DIY your design or if you'll need professional help. This can be the most expensive portion of your website design budget.
Look at your must-have features and consider which of them you can implement on your chosen website platform by yourself. Whatever you can do, we recommend doing. Whatever you can't do, get an estimate of what it'll cost to do from a design professional.
Should you try to optimize your website yourself – or is it better to outsource this task to an expert?  It's a question many business owners ask.
But there's really no 'one size fits all'; solution; it really depends on how it fits around your skillset – and other responsibilities.  If you run a very operational business, for example, you might just not have the right amount of time to devote to it. 
And, even if you think you have the right internal resources, do you really have the expertise – where it counts?
Are you ready to move to the next level?
If you're ready to take your online presence to the next level, outsourcing its management can be a great idea.  Or, you could get expert help with particular tasks, like optimization – it's not necessarily an 'all or nothing' decision.
Getting expert help with SEO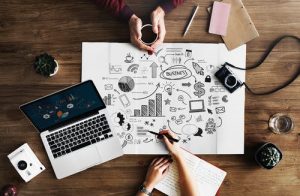 Search Engine Optimization is one area where it's really worth getting support – in part,because it's always evolving.
SEO basically means making sure your site is ranking as highly as possible and that as many customers as possible find you.  And there are some straightforward steps you can take yourself on your site – good layout, metadata and navigation, for example.
You could also add blogs filled with original content, reviews, maps and other data to help improve your presence.  But when it comes to more technical issues like structured data and snippets, adding HTML etc – do you start to feel a bit lost?  That's understandable.
You could get to the stage where you're devoting so much time to all this that other areas of your business start to suffer.  And no-one wants that.
So, if that's all ringing some bells – it really could be time to contact an SEO expert to get you on track. In business, you do need to think of economies of scale and investing wisely – you can't and shouldn't always do everything yourself.
What could an SEO expert offer?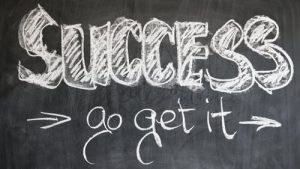 An SEO expert could help by carrying out an audit of your current site and creating a strategy tailored to your needs. You could even find Content Management System specific support – a Wordpress SEO agency for example – who can provide really valuable insights.
They'd be able to explain to you what would work best for your business – based on your business and choice of CMS.  That could include anything from strengthening your site structure, optimizing content, integrating social media – or improving your page speeds. 
And that could seriously help push your site up the search engine rankings, boosting your organic traffic, conversions and revenue. 
Experts also understand best practice, so you'd avoid the pitfalls of being penalised for keyword stuffing or any other clumsy SEO practices. They know how to increase your traffic organically and the right agency will do this honestly and ethically.
So, in summary, we think it is worth investing in expert help when you want to move your online presence to the next level.  The benefits for your brand, even of just an audit and some expert guidance, could be really significant.
If you're looking to improve the customer journey on your website but you don't know where to start then don't worry, you have definitely come to the right place. With various different tips and tricks available to help you improve your customer journey, it's important you know what is right for you and your business. Whether that means creating an easy to use navigation system or reducing the amount of copy on each page, you need to put your customers needs first. With that in mind, here are 5 ways to improve the customer journey on your website:  
Make Sure Your Site Is Pleasing To The Eye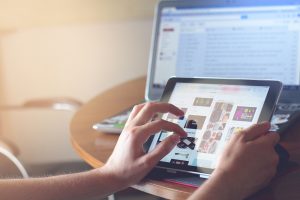 One of the best ways to improve the customer journey on your website is to make sure your site is pleasing to the eye. If your site is hard to look at, you're going to find that you have a much higher bounce rate than you would if you were to invest in professional web design. 
Although it may take some time to put together a design that is not only on brand but also easy to use, it will be worth it when you see the difference in your bounce rate statistics. Not only that, but you'll also see an increase in sales. For guidance when it comes to creating a site that is well designed, you can visit this site here. 
Ensure Everything Is Easy To Navigate
Another great way to improve the customer journey on your site is to make sure everything is easy to navigate. This means making your sitemap as simple as you can, grouping products and services into their relevant categories. The easier it is to purchase your products online, the better. 
Don't Use Too Much Copy On Your Product Pages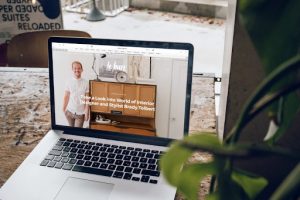 Although you want your customers to see a detailed description of the product or service they're buying, you need to be sure you're not using too much copy on each page. Whilst you need to include all of the important details, the less info people have to read the more likely it is they're going to purchase the product. If there are further details you need to include, you might want to consider including them in a description box further down the page. For guidance when it comes to writing compelling copy, you can visit this site here. 
Make It Easy To Checkout
Another great way to improve the customer journey on your website is to ensure you're making it easy to checkout. If people reach your checkout page chances are they will have high buying intent, so keeping them on your site is important. Whilst some people will work their way through it, a difficult checkout will put some people off the final stage of their purchase. If you want to improve the checkout on your site, you might want to consider a hosted checkout purchase process. 
Give Them Lots Of Space To Leave Feedback And Reviews
Finally, you need to be sure you're giving your customers lots of space to leave feedback and reviews. Although this opens you up to negative reviews, you may find you receive a lot more positive ones about how your products and services have helped. 
Are you looking for ways to improve the customer journey on your website? What can you do to ensure everyone leaves happy with their purchase? Let me know your thoughts and ideas. 
To Wrap Things Up, Compare Your Website Design Budget to Your Cash Stores and Adjust
By now, you've gathered all the information you need to create a rough website design budget. The last thing to do is to compare your final budget to the kind of cash your business has on hand and adjust if necessary.
Remember, your website is likely to be a big driver for your business, if not today, certainly later down the line. Investing a little extra cash in it can go a long way so don't cut corners and feel free to browse more of the technology/money content in our digital publication if you need additional guidance.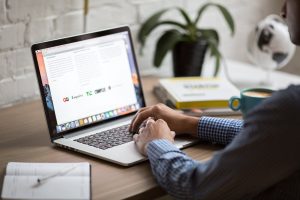 In this day and age, your business website is like your shop sign, it's supposed to capture the attention of your audience and draw them in to make a sale. A whole lot more goes into making an efficient business website than just a few images, some information about your business and a contact form, so here are 5 top mistakes that business owners are still making, so that you can ensure you steer clear of them. 
1.
They don't invest in good design
Your website says a lot about your business and in many instances will be the first contact a potential customer has with your brand. For this reason, your website needs to make sure that you start off on the right foot, it should be professional, well laid out, easy to navigate but most importantly unequivocally branded to fit your business. Starting off on the right foot is about the layout, which means that the right hosting needs to be in place as a crucial foundation. Having the right hosting is ideal, and while there are plenty of Wix pricing options out there, the branding is the "voice" of your imagery and business. Branding tends to run a lot deeper than just a logo and so to make sure you get it right it's worth investing in the services of a web design agency.

2. They
focus on themselves and not their customers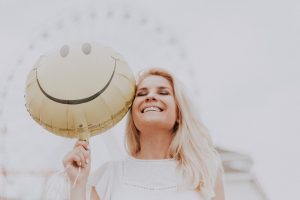 You may think that your website should be about your business but really it needs to be about your potential clients. What are their problems? How are you solving them? Try not to focus too much on the ins and outs of your company and instead get to the point which is how you are going to help your potential customer. If they want to find out your detailed company history then they can navigate to a specific 'about us' page.

3. They put too much information on a page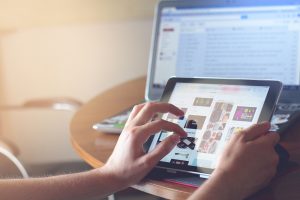 The average attention span is now just 5 seconds long, meaning that you have just 5 seconds to hook a potential customer before they leave your page, so make them count. There's actually a science to the way people read website pages, so be sure to put key information in their key 'scan zones' and don't make the web-page too cluttered otherwise it will take too long to read. Instead interspace text with visual elements that can be digested far more quickly, increasing the chance that you will have gotten your message across before your readers begin to lose attention.

4. They don't make it clear what to do next
We hate to say it but people are inherently lazy, which is why websites with clear calls to action such as 'get in touch', 'try our free trial today' or 'download our brochure' tend to perform better than those that don't direct their audiences actions. Call to actions should be clear but most importantly, easy to follow. For example if you ask a reader to 'get in touch' then make sure the button links through to a contact form or that your contact information is right beside the call to action. If it's too difficult for your viewer to complete your call to action, they won't bother and you've lost a lead.

5. They don't think about mobile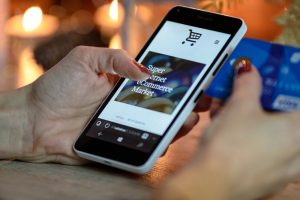 Mobile is now the biggest source of web traffic, meaning that if your website doesn't look good on a mobile phone then you've wasted your time and money. Make sure to test your website on a variety of screen sizes to make sure it reads well and is user-friendly.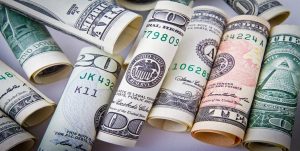 In a world dominated by businesses looking to make the most out of their marketing efforts to reach as many people as possible, where do your business stand? If you're still adamant about taking your business online, then know that you're seriously doing a disservice to yourself and your brand. Learn ways to make more money by maximizing your website.
Perhaps you're here because you want to convince yourself to finally take the step towards an online business direction, in which case you're in the right place. In this article, we'll show you how owning a website can potentially maximize your sales potential.
Customers are to be seen and treated as individuals. It's hard to get that through to some people but seriously, it really does matter. Yes some things do connect people into groups and it's sometimes easier and more financially suitable to aim with a wide net. However when it comes to keeping customers locked onto your website, appreciating what you have to offer in the way of user experience, you must do certain things. Firstly, you have to think of yourself as an individual business too. Customers will feel it in their bones when you are trying to be just like every other business out there. It's boring, done too much and doesn't inspire confidence in your ability to attract their attention regularly. Grab and hold is the ethos you need to implement. But just how does that go?
Big sales, front and center
When you go onto business websites that want to grab your attention, you almost universally see one thing. Big discounts and sales right at the top of the homepage. It's an attention grabber if you put the text in white surrounded by a bright red background. It's a great way to entice customers. Even things that they didn't plan on buying might be something they are interested in because they feel like it would be a bargain to buy them now. There's a classy way to do this and a tacky way. The latter is quite simple, make the discount icons take up most of the room on the homepage. The former way is to put the sales in your banner rather than a paid advert. This way, you can implement a banner that expands when visitors hover over it with their cursor. It saves space on the page but also makes it interactive.
Don't be afraid to be unique
All too often you see websites that don't look very imaginative. In one form or another you have already seen their designs. It's not very inspiring and you feel as if many of the designs have been ripped off from other websites you frequently visit. Don't be afraid to be totally unique and have your own custom website design. Expert companies usually have a 4-stage procedure when you hire them. First is the discovery phase whereby you will speak to the designers and express your business character and company culture to them. Next the design phase makes sure these things are implemented in the UX design. Then the development phase begins with functionality and practicality put at center stage. Finally with testing done you'll go live and see your custom website come to life for the first time.
Interactive visuals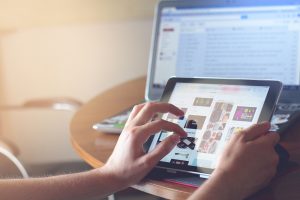 Videos that expand when the cursor is over them really do help to make the website more visually interactive and interesting. Playing videos with the sound muted until one hovers over them helps to keep things from getting annoying. 
Grab and hold, this should be your aim for the underlying design initiative for your website. Don't be afraid to be unique and go with a totally custom website design but also incorporate sales and discounts tastefully.
How to Make Money From Your Website
Improved customer convenience. Any business concern by your customer can be easily and quickly accomplished, every time an existing or potential client searches for relevant information about your products or services, it's there on your website. Your clients can always keep in touch with you or your business, simply by knowing your domain address.
Low-cost advertising. Owning a website allows you to obtain up-to-date information concerning your products and services. Instead of needing to rely on randomly aired radio or television commercials, your audience can simply browse through your site anytime they want.
Virtually perpetual availability. Your website is available for you and your clients 24 hours a day, 7 days a week, and 365 days a year. It serves as your most hardworking employee, it never gets sick, or takes a holiday. And you can rest assured that your website is always there to answer your client's questions or to gather feedback on your behalf.
Better reach-ability of your business anywhere. Your business information can be accessed from anywhere in the world. No other ad medium will give you such global coverage. And you don't need to depend on phone book entry or be restricted with yellow pages, presentations, or newspaper ads any longer.
More chances to showcase your business portfolio. Most people won't try to purchase or use your products and services unless they know that they exist and that it will be of value to them. You can highlight your brand much more through a site than you could possibly do using print advertisements, television/radio commercials, or yellow pages listings.
You have no limitations as far as time, space, nationality and residency are concerned. You'll be able to say as many things as you want, to as many people as possible. Plus, your business representation can be resourceful as the internet itself.
Effective cost-cutting. You will be able to save money that you won't need to spend on print ads, coupons, brochures, specials, newsletters, or mailings. Even better, it's always fast and easy to update real time information on your website; whereas the regular need for the renewal of printed materials can be very time consuming and expensive. Productivity at a minimal cost is valued in any business and it is possible only by taking your business online.
Save precious time. Leads can learn about your business any time of the day simply by going to your website, therefore you won't need to be present or even be involved in the process in any way. You can devote your time to other activities that can further increase your profits and enhance the scope of your business. This is a true passive income.
So, how do you make a website effective?
There's no shortcuts or promises here – only unlimited potential to improve your entire business. These are the things you should remember to make your website genuinely attract more customers.
Your site must be easily navigable and easy to use.
Your website must clearly and concisely reflect your business, values, and products since it is the first point of contact for a new user or a potential customer.
It must be memorable and encourages users to explore beyond the homepage.
You have to include plugins particular to the website type you will build. An e-commerce website typically needs more plugins for ordering and checkout.
The website must be secured especially when you're doing online transactions.
All content must be original and engaging.
You can build it on your own website
While most web agencies offer unlimited customization and their years of expertise to create a unique website for your business, you can definitely create an effective e-commerce or catalog website on your own.
You can use the website builder offered by Crazy Domains to build your own business website from the ground up. You begin by deciding on a design template that best fit your business. With it, you get to choose from a library of site templates with built-in content and elements, which you can edit later on through an integrated content management system (CMS) such as Wordpress. And website builders cost ultimately less than using a professional service. Head over to Bluehost or Godaddy and sign-up to get your domain now.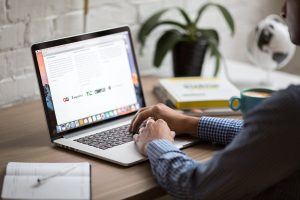 Nowadays, no matter what type of business you're running you need a killer website. The first thing that many new customers see, it needs to give off the right impression so that you can convert leads into sales. However, many businesses still neglect their website, thinking that their external sales tactics will win customers over. This couldn't be more wrong.
As a business owner, you need to focus a large portion of your attention on getting the website correct from the start. But if you don't know where to begin with it, it could be very daunting for you. To help guide you in the right direction, here are 5 steps that you can take:
Recognize Your Target Audience
When building your website, you need to have your target audience in mind. Think about what they will be using it for, how they will navigate it, etc. By doing this, you'll be able to design it more effectively and craft the content so that it's more appealing to them. For example, if you're catering for an older customer base, you'll want to design it so that it's fully accessible and easy to venture around.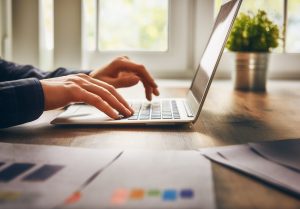 Then, when it's time to create your website, you'll want to spend some time thinking about what CMS you will use. There are multiple ones out there to choose from, including WordPress and Wix. 
Although anyone can build a simple site by using these types of platforms, you might want to consider outsourcing some of the build to an external professional to ensure that it has the functionality that's required. Not only does the site need to be very user-friendly (as well as mobile-friendly), but it needs to be easy to manipulate over time. 
As part of the design process, you'll also want to choose a domain name that fits your business down to a tee. Typically, people will use their business name for this – just make sure, however, if you do this, that the domain is easy to spell and memorable.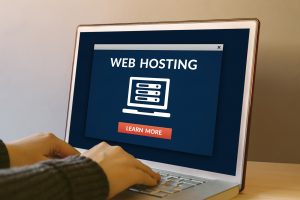 Although this arguably should be done at the same time as the above, we think it deserves its own step due to the importance of it. To build an extraordinary website, you'll need a place where you can host your content. When choosing a host, you'll want to make sure that they offer fast uptime, fast servers, 24/7 support and other features that guarantee that your website is always up and running. 
No matter what your business specializes in, there will be a web hosting service out there for you. Take kynd host for example.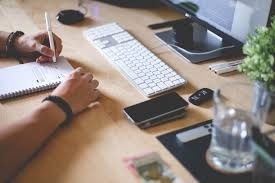 Then comes the fun part – it's time to craft your content. When doing this, ensure that it not only aligns with your business' unique personality but that it stands out from the crowd. 
To identify the ways in which you can do this, it's worth looking at your competitor's websites to see how they did it. Then, you'll be able to differentiate yourselves from them. 
When you're happy with your website, it's time to release it to the world. A seamless and quick way of doing this is through social media channels. By posting on Twitter, Facebook and other social sites, you'll be able to reach a wide demographic and can easily get the word out.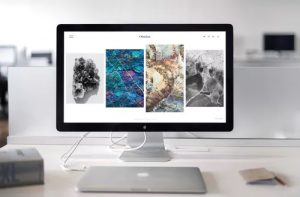 Having a dominant website presence is absolutely crucial in this day and age. Nowadays, everything has moved to an online platform. And if a business is yet to adapt to this, then they are quite frankly missing out and losing to their competitors. The scope for expansion and a greater client base on the internet is huge. Yet the World Wide Web must be used effectively for this to be the case.
Website Redevelopment
Website redevelopment is an extremely important part of any businesses' online strategy. There is always room for improvement, especially when it comes to the utilization of the internet. The internet has the capacity to reach so many people all over the globe, and thus the potential for expansion is always great and ever-present.
However, it is not as simple as merely setting up a website and leaving it how it is. At the time of design, the website will be current and fresh. Yet its effectiveness will dwindle over time if the site is not constantly being reviewed, reanalyzed and rejuvenated. The importance of evaluating the site, dissecting it into small pieces, and putting together an effective strategy of improvement is something which simply cannot be underestimated.
A lot of people try to tackle website redevelopment themselves. However, this is greatly ambitious. Redevelopment is something which should be put into the hand of web development professionals if it is to be done effectively. After all, they know exactly what makes the online world tick; they know how to get customers to a site, how to keep them there and how to constantly keep climbing up the search engine result pages.
What is the Process?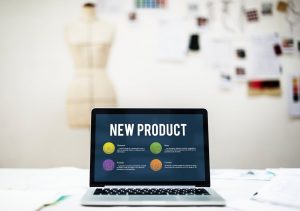 So how does the website redevelopment process work? The company which has been employed will start by looking at the website in question. They will evaluate what they believe works and on the other what they believe does not work. They will also discover what the client thinks about their own website as well as what the visitors/customers think of the website, they do this in order to gauge a clear and thorough overall picture.
Once this 'basic' overview has been done, things become a lot more in depth. The company should look into every aspect of the site, no matter how big or small. They will decipher how effectively the website is performing in SEO terms, and they will also use their own software to gain vital statistics about the website. All areas should be covered, including the likes of; the structure of the site, how the content is displayed, the visual design, the technical design of the website, the finishing touches, how the website opens up, the SEO strategy in place and how user friendly the site is. At the end, an evaluation should be given as well as a clear plan regarding how to move forward and improve the site and its effectiveness.
At the end of the day, a dominant online presence is not a want it is a requirement nowadays if a business wants to succeed, and website redevelopment plays a substantial role in this.
Final Thoughts
So, there you go! Those are 5 key steps that you should take when building an extraordinary website for your business. What actions you take, of course, are up to you. 
However, it's important not to ignore any of the essential steps as without them, your website might be ignored by your target customers. So ensure that you're on the path of success from the start.
End Note
To succeed in today's world, you need to have an internet presence. Remember that more and more people log on to the internet daily and there are billions of users globally. With the benefits mentioned in this article, it's a no-brainier decision. Take your business online today!