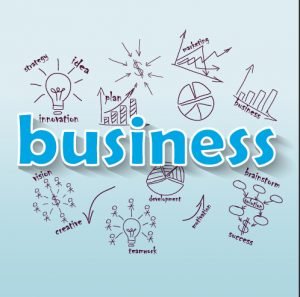 When it comes to business, you'll always need to make sure that you're investing in the right areas. And there will always be somewhere, and then the next place, for you to invest in. But you have to work on the right area at the right time. Here are a few ideas. 
People
 First of all, one of the first areas that you may want to invest is in people. It's important to remember that a company is only ever as good as its people. So if you want to do well as a business, you'll also then want to be sure that have hired the very best people. Perhaps this could be the focus for you? 
Marketing
 From here, you've then also got marketing to think about too. When you want to grow, you have to make sure that you're working with the right tactics to help you do this! And this will often require investment. So when it comes to marketing and growth, you'll want to come up with a strategy. Then, you can figure out where best to invest, and see what sort of results you get.
Operations
Finally, you're then going to want to consider operations. You may not just want to focus on the people you're hiring or how you're marketing – you do also need to be sure that you can keep up in business too. Whether it's the right software, like in the infographic below, or even materials, you need to invest in the right supplies. So do your research and select products that'll help your business do a better job.

Infographic Designed by Best 20 Value for Money LMS Software for Small Businesses