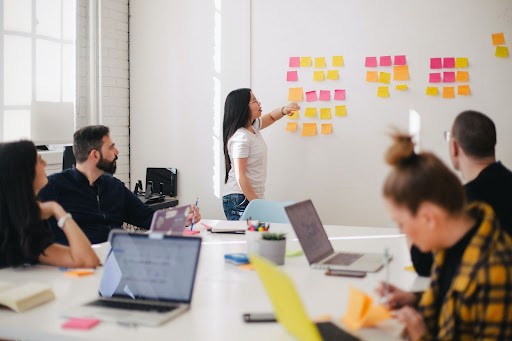 Money isn't the only thing that keeps employees happy. In fact, in many cases, it's not even close. There are a number of things that you can do as an employer to keep your team happy and productive without giving them a raise. This blog post will discuss 10 most important secrets to keeping your employees happy!
1) Recognize and Reward performance:
Recognizing employees for their hard work is an important part of keeping them motivated. Make sure to give out awards, recognition, and other forms of appreciation for a job well done. This can go a long way in creating a positive work environment where employees feel valued.
2) Offer Flexibility:
Allowing employees to have flexible working arrangements can help create a better work-life balance that allows them to still manage family obligations without sacrificing performance at work.
3) Provide Career Development Opportunities:
Offering professional development opportunities to your team is one of the best ways to ensure they remain engaged and productive members of your organization. Look for ways that you can offer education, training, or mentorship programs to your employees.
4) Create a Fun Work Environment:
Encouraging fun activities and events for employees can help boost morale and create better relationships between workers. This could be anything from having themed dress-up days to organizing company outings or team-building exercises.
5) Ask Employees For Their Input:
A great way to show that you value their opinions is by asking them for their input on certain decisions. This will give them the sense that they are an integral part of the organization, which can go a long way in keeping them satisfied with their job.
6) Communicate Openly and Honestly:
Communication is key when it comes to creating an environment of trust and understanding between employers and employees. Make sure that you are always open and honest about any changes or updates that may affect your team, as well as provide them with regular feedback on how they're doing.
7) Provide support:
Having a good support system in place at the office is crucial when it comes to keeping employees happy. Make sure there are people in the organization who can help out if an employee is having a problem or issue. This will make them feel heard and appreciated, which can go a long way in ensuring their satisfaction.
8) Workplace accident prevention:
Having a safe workspace is essential for keeping employees happy. Make sure you have safety protocols in place to ensure that everyone is protected from any potential harm or injury.
9) Good HR Policies:
Having good HR policies and procedures in place is important for keeping employees satisfied with their job. Make sure you have a clear set of guidelines for how matters such as hiring, performance reviews, and discipline should be handled. Invest in an hr consultancy if necessary to ensure that your policies are up-to-date and effective.
10) Show appreciation:
Finally, it's important to show your employees that you appreciate their hard work and dedication. A simple "thank you" or a small token of appreciation can go a long way in boosting morale and keeping them happy with their job.
There are many things that you can do as an employer to ensure that your employees stay happy and productive. Make sure to recognize and reward performance, offer Flexibility, provide career development opportunities, create a fun work environment, ask employees for their input, communicate openly and honestly, provide support, take workplace accident prevention seriously and invest in HR policies to set clear guidelines. Most of all, show your appreciation for the hard work they put in every day!