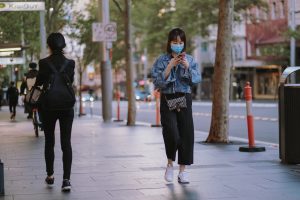 This year has caused a lot of trouble for businesses around the world. However, as many of us expected, it's getting to a point where we just need to live with the virus and find ways to ensure that we can continue working despite the dangers. If we don't, then our businesses won't survive and we'll have to throw in the towel.
In this post, we'll be taking a look at some of the best ways to run your business in a post-pandemic world. This will help you prepare your store or company for a grand reopening to brave the challenges that come with a global pandemic.
Creating a business that inspires confidence in your staff and customers
It's important to build a business that inspires confidence in your staff and customers. This means gaining their trust and reassuring them that you'll do everything in your power to protect them in the workplace. This can include commercial cleaning, barriers, face masks and plenty of cleaning materials. This will help you gain the trust of your employees and they'll feel more comfortable coming into work despite the virus still being around.
Reimagining your business
You've also got to plan ahead for a new world order. Many business owners have looked at establishing different sources of revenue in order to maintain their company and pay their employees. For instance, if you previously worked as a company offering some kind of service, then you may want to consider offering consultancy services or working with smaller companies that you would've previously avoided.
Building a business that is resilient to changes in the world
When it comes to preparing your business for the new world, you need to focus on creating a resilient company that adapts to changes in the industry. Staying afloat despite the restrictions caused by pandemic will help you maintain your business and ensure that you still earn a profit somehow. This can include switching to an online-focused business model instead of relying solely on local customers.
Establishing a remote-based workflow that works for you
We all know that the world order is going to rely heavily on remote workflows. As such, it's important that you establish remote working software and hardware to help you adopt these changes as soon as possible. Make sure you invest in the software and infrastructure required to support remote working opportunities and you'll find that your business can be just as effective and productive despite not having a physical workplace.
Diversifying your income
Lastly, let's think about how you can diversify your business. Perhaps you could modify your business model, maybe you can think about how you want to attract a new audience, or you might even have a new product in mind that is intended for a completely different industry. There are lots of ways to diversify your income and this is going to be something specific to your company. Draw up some new ideas and see how you can appeal to different audiences and expand your income options.