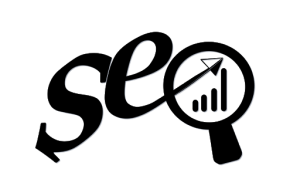 Marketing has long been a crucial part of online business. People across the globe are always working towards finding new ways to sell products to consumers, and there have been plenty of unique and creative attempts made to master this area as the years have gone by. Of course, though, in a lot of cases, the simplest and most common options can often be the best.
This is where SEO comes in. If you're running an online store, offering online service, or running any other digital business, it makes sense to work on SEO before you touch other types of marketing. This might not be the easiest approach to take, but it can often be very successful. To make it as easy as possible for you, this post will be exploring SEO, and how it can be used to push your online business forwards.
What Is SEO?
Before diving into how you can use SEO for your business, it's a good idea to look into what makes this area tick. SEO stands for search engine optimization, and is a set of practices used to get a website into the best positions on websites like Google. Being in the top spots for searches related to your business can be a great way to improve your sales, with many people using search tools to find the items and services they want to buy.
SEO used to be quite easy, as search engines weren't as packed as they are today. Companies like Google have had to slowly raise the bar when it comes to what is expected from their websites to ensure that websites of all sizes are able to compete. This has made it very difficult for anyone to get into good positions, and you have to be incredibly careful to make sure that you're taking the right steps when you go through this process.
The Crucial Factors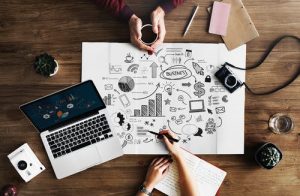 There are several crucial factors which go into making sure your SEO is working for your website. It's important that you manage each of these factors, as they will all impact your ability to rank well and get into the top spots on search engines.
Content & Keywords

: Content is incredibly important to SEO, and you need to make sure that you have at least a few short paragraphs on each page of your website. This text needs to be easy to read, relevant to your products or services, and must contain keywords which people are likely to search for.
There are loads of tools around the web which can be used to scan your content to make sure that it is good for SEO. Not only will this give you an idea of what needs to be done to improve what you've written, but it will also ensure that you are always including enough keywords to keep websites like Google happy.
Page & Website Structure

: Alongside the content itself, it's also crucial that you are thinking about your on-page SEO and the structure of your website. Different header types should be used to convey the importance of headers, while paragraphs and lists should be used to contain most of the keywords. Google is very strict about what they expect from your website in this regard.
This is another part of your SEO work which can help with a simple scan. It isn't always easy to tell whether or not you've used the right structure for your website, though this can be easily tweaked without having to change the appearance of your site. Without this, Google won't know what to look for.
Performance & Security

: Few people realize how much something like loading times can impact their SEO. A slow website is less likely to attract attention, and search engines don't want to become known for serving slow websites. This makes it crucial that your website is running as fast as possible.
Many people make the mistake of using a CDN and caching to make their website feel faster. Google is looking beyond this, though, and tools like Lighthouse have to be used to get a proper idea of how well your website is performing. There are a lot of ways to improve a website's performance, and you need to be making use of them all if you're going to find success in this area.
Supporting Tools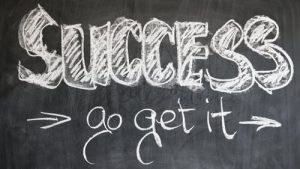 There are a lot of tools which can be used to help you with your SEO ambitions. A lot of people ignore these options, but it's well worth spending some time getting used to them if you're going to be working on your SEO. This can make a huge difference to your website, and will be one of the biggest factors when it comes to securing good spots on platforms like Google.
Google Analytics

: The

benefits of using Google Analytics

far outweigh the challenges which can come with learning to use it. This system can be used to monitor your website and keywords, ensuring that you're always improving your positions and click through rates.
SEO Scanners

: SEO scanners like SEObility can be used to make sure that your website is built correctly, has the right keywords, and isn't lacking any of the other factors which Google wants to see.
Lighthouse

: Lighthouse is a browser extension which enables you to scan your website to get an idea of its performance, accessibility, and SEO. This should be used in conjunction with other tools, but can be an incredibly powerful option when you're looking to improve your website and push it further.
With all of this in mind, you should be feeling ready to make sure that your website is performing as well as it can on sites like Google. Many people struggle with this sort of work, finding it hard to know what needs to be done when they are trying to improve their standing on search engines. As time goes on, you will improve your rankings by a huge degree, and this will always have a positive impact on your business.