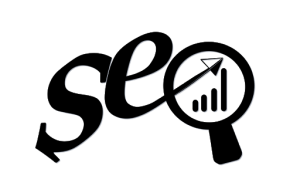 Marketing has long been a crucial part of online business. People across the globe are always working towards finding new ways to sell products to consumers, and there have been plenty of unique and creative attempts made to master this area as the years have gone by. Of course, though, in a lot of cases, the simplest and most common options can often be the best.
This is where SEO comes in. If you're running an online store, offering online service, or running any other digital business, it makes sense to work on SEO before you touch other types of marketing. This might not be the easiest approach to take, but it can often be very successful. To make it as easy as possible for you, this post will be exploring SEO, and how it can be used to push your online business forwards.
What Is SEO?
Before diving into how you can use SEO for your business, it's a good idea to look into what makes this area tick. SEO stands for search engine optimization, and is a set of practices used to get a website into the best positions on websites like Google. Being in the top spots for searches related to your business can be a great way to improve your sales, with many people using search tools to find the items and services they want to buy.
SEO used to be quite easy, as search engines weren't as packed as they are today. Companies like Google have had to slowly raise the bar when it comes to what is expected from their websites to ensure that websites of all sizes are able to compete. This has made it very difficult for anyone to get into good positions, and you have to be incredibly careful to make sure that you're taking the right steps when you go through this process.
Conduct Keyword Research: The first step in any SEO campaign is to identify relevant keywords for your business. Use keyword research tools to determine the search volume and competition level for each keyword, and then choose the most relevant and profitable ones.
Create Quality Content: Creating high-quality, relevant content is essential for effective SEO. This includes blog posts, articles, videos, infographics, and other types of content that will appeal to your target audience.
Optimize On-Page Elements: On-page elements such as title tags, meta descriptions, and header tags should be optimized to include target keywords and accurately describe the content of each page.
Build High-Quality Backlinks: Backlinks from reputable and authoritative websites are one of the most important ranking factors for search engines. Building high-quality backlinks can help improve your website's authority and ranking in search results.
Use Social Media to Boost SEO: Social media can be a powerful tool for improving SEO by driving traffic to your website, building brand awareness, and generating backlinks.
Improve User Experience: A positive user experience is important for both SEO and sales. Make sure your website is easy to navigate, loads quickly, and is mobile-friendly.
Monitor Website Analytics: Use analytics tools to track website traffic, engagement, and conversion rates. This data can help you identify areas for improvement and adjust your SEO strategy accordingly.
Optimize for Local SEO: If your business has a physical location, optimizing for local SEO can help attract local customers and increase sales. This includes optimizing your website for local keywords, creating a Google My Business profile, and generating local citations and reviews.
Use Video to Boost SEO: Video is a highly engaging form of content that can help boost SEO by increasing user engagement and generating backlinks.
Conduct Competitor Analysis: Analyze your competitors' SEO strategies to identify opportunities for improvement and gain a competitive edge.
Implement Schema Markup: Schema markup is a type of structured data that can help search engines understand the content of your website and improve your ranking in search results.
Use PPC Advertising to Complement SEO: Pay-per-click (PPC) advertising can be used to complement your SEO efforts by driving traffic to your website and targeting specific keywords and audiences.
Optimize for Voice Search: With the rise of voice search, optimizing your website for voice search queries can help improve your website's visibility and attract potential customers.
Use Influencer Marketing to Boost SEO: Influencer marketing can be used to generate backlinks, improve brand awareness, and increase website traffic, all of which can help improve your SEO.
Stay Up-to-Date on SEO Trends: SEO is a constantly evolving field, and staying up-to-date on the latest trends and best practices is essential for achieving long-term success. Attend industry conferences, follow industry leaders on social media, and read industry publications to stay informed.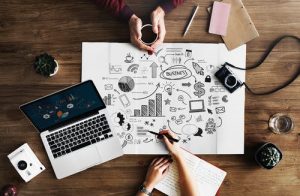 There are several crucial factors which go into making sure your SEO is working for your website. It's important that you manage each of these factors, as they will all impact your ability to rank well and get into the top spots on search engines.
Content & Keywords

: Content is incredibly important to SEO, and you need to make sure that you have at least a few short paragraphs on each page of your website. This text needs to be easy to read, relevant to your products or services, and must contain keywords which people are likely to search for.
There are loads of tools around the web which can be used to scan your content to make sure that it is good for SEO. Not only will this give you an idea of what needs to be done to improve what you've written, but it will also ensure that you are always including enough keywords to keep websites like Google happy.
Page & Website Structure

: Alongside the content itself, it's also crucial that you are thinking about your on-page SEO and the structure of your website. Different header types should be used to convey the importance of headers, while paragraphs and lists should be used to contain most of the keywords. Google is very strict about what they expect from your website in this regard.
This is another part of your SEO work which can help with a simple scan. It isn't always easy to tell whether or not you've used the right structure for your website, though this can be easily tweaked without having to change the appearance of your site. Without this, Google won't know what to look for.
Performance & Security

: Few people realize how much something like loading times can impact their SEO. A slow website is less likely to attract attention, and search engines don't want to become known for serving slow websites. This makes it crucial that your website is running as fast as possible.
Many people make the mistake of using a CDN and caching to make their website feel faster. Google is looking beyond this, though, and tools like Lighthouse have to be used to get a proper idea of how well your website is performing. There are a lot of ways to improve a website's performance, and you need to be making use of them all if you're going to find success in this area.
Supporting Tools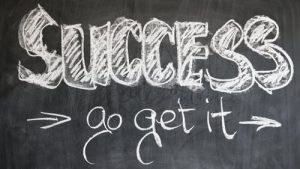 There are a lot of tools which can be used to help you with your SEO ambitions. A lot of people ignore these options, but it's well worth spending some time getting used to them if you're going to be working on your SEO. This can make a huge difference to your website, and will be one of the biggest factors when it comes to securing good spots on platforms like Google.
Google Analytics

: The

benefits of using Google Analytics

far outweigh the challenges which can come with learning to use it. This system can be used to monitor your website and keywords, ensuring that you're always improving your positions and click through rates.
SEO Scanners

: SEO scanners like SEObility can be used to make sure that your website is built correctly, has the right keywords, and isn't lacking any of the other factors which Google wants to see.
Lighthouse

: Lighthouse is a browser extension which enables you to scan your website to get an idea of its performance, accessibility, and SEO. This should be used in conjunction with other tools, but can be an incredibly powerful option when you're looking to improve your website and push it further.
With all of this in mind, you should be feeling ready to make sure that your website is performing as well as it can on sites like Google. Many people struggle with this sort of work, finding it hard to know what needs to be done when they are trying to improve their standing on search engines. As time goes on, you will improve your rankings by a huge degree, and this will always have a positive impact on your business.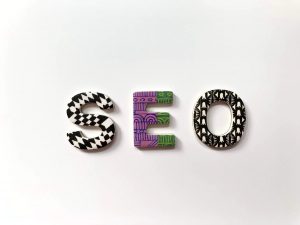 Local SEO is essential for small businesses, and make things much easier for you as a business owner. National SEO focuses on ranking in searches across the country or even internationally, whereas local SEO focuses on ranking in specific locations. This means more site traffic, more leads, and more conversions, as your strategy is more relevant to your target audience. Here are the best ways to optimise for local SEO. 
Create a Google My Business account. This the most effective way to rank higher in Google Maps and in local search engine results. If you're looking for results for something like

Generac generator Marketing & SEO

then your Google listing is a great place to start. Get access to your business profile by creating a Google My Business account. Fill in all the requested information, including opening hours, contact details, and location. These details are then added to your local search results, Google Search Knowledge Panel, and Google Maps. Provide accurate and up-to-date information. Encourage customers to leave reviews, and respond to all reviews, good or bad. Publish posts using the dashboard to announce promotions, events, or special offers. 

Get regular reviews. Getting customers to leave your business reviews can encourage more local people to buy from you. You can get reviews by asking in person when you close a sale, send an email or text post-purchase to ask customers to write a review, and respond to existing reviews in a professional way. When you respond, thank them for their review, and address any complaints raised in a negative review. 

Optimize for

voice search

. Voice search has been growing rapidly. In local SEO, it's important to optimize for the way people ask questions when they use voice search, as opposed to the way they might type out their search request. Your customers will use more long-tail keywords when they make use of voice search. Adjust your SEO to fit this more conversational tone. Account for questions starters, like who, what, when, or why. Understand the intent of the search. Voice search is usually used when someone needs a very specific piece of information quickly, such as directions to a business they are on the way too, or checking if somewhere is still open. 

Create content based on local news. This is an ideal way to grab attention from local customers. Write blog posts that tie into local news stories, events, or activities. Create content about local charities that your business supports. Set up location-specific webpages with high-quality local content if you serve different areas of a region. For example, if you work in local real estate, create different pages for each of your locations, where you can include local content around news, events, or changes in the local real estate market. 

Use local keywords. Keywords should be relevant to local customers. Use Google's Keyword Planner to filter keyword searches based on location so you can create a list of locally relevant keywords to target. Use these in your content, URLs, and meta content.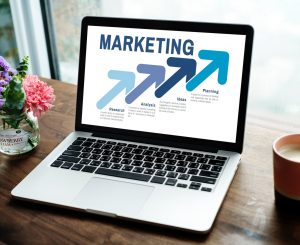 SEO can seem like a complex and sometimes foreign landscape. It doesn't have to be this way though, and there is actually a lot that you can do without having much knowledge at all.
Google my Business
Google my Business is free to set up and it's super easy for you to fill out all of the information on there too. The best thing about Google my Business is that it helps you to find queries that are specific to your area of operation. Another bonus is that even broad inquiries are bringing about local results, and if you are a small business owner then this is something that you can really capitalize on.
Fast and Mobile-Friendly
Developing a mobile site can easily be done if you have a plugin for your CMS. If you want to make the most out of your SEO then you need to make sure that your site is responsive, and you also need to make sure that it has a fast-loading speed too. This will help you to stand out from the crowd and it will also help you to get way ahead of your competition in terms of performance.
Keyword Research
Targeting the same keywords as your corporate competition won't do you many favors. They probably have a much bigger online presence and they may also be more established too. One way for you to help yourself would be to use a keyword research tool or even a keyword planner. This will help you to see the gaps in the market and it will also help you to convert at a much better or more efficient rate.
Console
The Google Search Console is a free tool, but it gives you access to a wealth of information about your site's performance and how it is ranking on Google. The best thing about the Search Console is that it shows you what errors you need to address, and it also shows you how to improve your site overall. When you have the Search Console you will be able to see how your site is performing too, and this can be invaluable when you are handling your SEO yourself. If you want to take things to that next level, then it helps to send signals from your social media pages too. If you work in the cannabis industry for example then a cannabis business social network can be really helpful.
Your Online Audience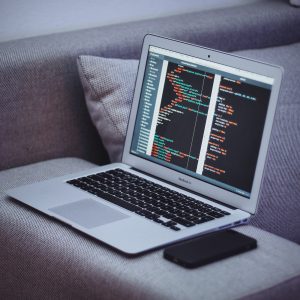 Think about it, who is your typical customer? What exactly are they looking for? How do they spend most of their time online? If you are not able to answer these questions, then you may have a hard time marketing your site. If your audience spends a lot of time on Facebook, then this indicates that you should be spending most of your efforts there. If they enjoy reading, then consider creating your own news posts.
Search Engines
Small businesses often have no idea who they are competing with in terms of the online search system. For example, if you want to focus on a keyword and you see that a lot of international companies are ranking for that term then consider targeting the local version of it instead. On the flip side, if you see that a lot of companies are posting images or video content then this shows you that posting text would not get you very far with your target audience.
Security Issues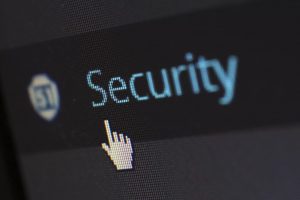 If you want your site to be the best that it can be then you have to make sure that it is secure. If it isn't then this could cause you issues, and you may even find that your SEO suffers too. One way for you to get around this would be for you to try and invest in HTTPS. This will show your customers that you are the real deal and it will also help you to get the edge you need. Making your site HTTPS is super easy to do and you would be surprised at how much of a difference it could make to your user experience.
Claim your Physical Location
If you can claim a physical location for your address, then this will help you out a great deal and you would be surprised at how much of a difference it could make to your online profile. Claiming your physical location is super easy to do and it doesn't take long, but the best thing about it is that it could help you to reach a whole new audience.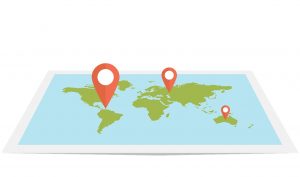 How do you make sure that your company website is found out of the billions that exist? Search engine optimization (SEO), that is how. A process whereby you ensure that search engine results display your company as close to the very top of the first page as possible. Of course, what many people do not realize is that the way search engines find and rank results is always changing. This being something that means the tactics you use to boost your SEO need to change regularly as well. A topic you can find out all below.
Geotagging
The first up to date method for improving your company's SEO rankings is to use geotagging. This is when you tag a post, page, picture, or video with location information. In fact, this has several SEO benefits, the first being that it helps customers to locate a suitable business that is close to them. Something that should drive more natural traffic to your site and so help you climb up the rankings. 
Additionally, with Google currently operating a policy that prioritizes local geotagged content, using this technique should also help you climb boost your ranking results. 
Google News
Another more recent trick for improving the SEO of your business is to get your company's content displayed on Google News. In fact, by doing this, you can gain multiple benefits that will affect your SEO ranking. 
The reason being that such a placement will help improve the classification of your site, as well as how easily the software that search engines use can pick your site up.
Of course, most people think that getting into Google News is difficult. That isn't always the case, though. In fact, apart from getting your content to show up in more traditional media channels, there are two other ways to achieve this. The first being to submit it through Google News Publisher Centre, while the second is to use Google News Producer.
It is worth noting, however, that if your submissions are rejected, you won't receive any individualized feedback. Although there are forums online that can offer more general advice on how to produce a Google News-worthy piece that will boost your business's SEO. 
Don't stand for abandonment
Abandonment refers to the process whereby visitors click through to your site from a link, but then do not stay to consume content, make a purchase, or complete a requested task. 
Also known as visitor attrition, this phenomenon is not good for your SEO at all. The reason being that is one of the metrics that search engines will measure when devising their rankings. Therefore if you have a high attrition rate, you will be ranked lower, as it shows your website is of lower quality. 
With that in mind, minimizing abandonment is crucial for your SEO success. Therefore, you must provide the best possible user experience on your site. From the moment visitors arrive, all the way through until they have completed the action, you desire them to make. Trust me, your SEO will thank you for it!