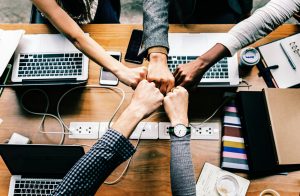 It has never been easier to reach new customers online, and with these simple tips, you can boost your profits and your conversion rate with ease.
Email List
Email marketing is one of the best ways for you to reach out to new customers. It can give you a very high level of return and it outperforms various other marketing tactics as well. If you are new to email marketing, then you'll be glad to know that it's very easy to get started. You just need to add a sign-up form to your website, and then create your own template. It is even possible for you to track your email efficiency by using software as well, and by doing this, you can easily find out which topics your customers like and which ones they don't. If you want to take things to that next level, then it is always a good idea for you to offer them 10% off their next order.
Start a Blog
Publishing helpful blogs can be a great way for you to show off how experienced you are, and it can also help you to connect with a new audience as well. Blogs are also a fantastic way for your customers to find out more about your company. If you just aren't sure what to blog about then consider researching your competition. When you do this, you can then find out what they are posting, and get an idea for yourself. You can even ask your customers to write about their experience using your company, and also ask them if they would like to contribute any new ideas. There is a high chance that they will be excited to get involved, and when the post is published, they might even want to share it with their own audience too. Here you can get started blogging for a great bang for your buck.
Photo Contest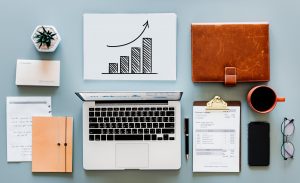 Nobody likes to miss out on a fun opportunity. Try and encourage all of your existing customers to share photos of them at your store. They could be posing with a product they are buying, or even chatting with your team. You could then give a discount to whoever posts the funniest story, or even caption. This is great in a huge number of ways because it helps your business to get out there and it also encourages customers to visit your store as well.
Reviews
If your business has a presence on Yelp, or any other site for that matter then you certainly need to try and encourage reviews. Expanding your number of reviews can be the best way for you to make a fantastic first impression. You will want to make sure that the reviews are authentic of course because if you gather fake reviews, then this will become obvious to your customers and you will lose a lot of trust as a result. When you have posted the reviews, it is a good idea for you to credit the fans who wrote them, and you can also give them a discount as well. If you want to market more efficiently then you might also want to look into the Winn Technology Group, as they can help you with all of your channel marketing requirements.
Referrals
Think about it, when was the last time you asked your customers to refer someone to your business? Word of mouth referrals are sometimes the most efficient ways of you reaching out to new customers, but a lot of businesses are too shy to ask for them. Don't let rejection stop you from doing this, sure, you may find that only a couple of people say yes, but when they do you will soon find that you increase your customer base like never before.
Surveys
Reaching out to new customers often starts with you understanding their needs. Do you know how most of your customers find you? Do you know what services, products or even topics they are interested in the most?  It is very easy for you to construct a survey or even a poll to find out this information.
So, there are many ways that you can effectively market your company, and by utilizing the above techniques, you can be sure to reach out to more customers than ever before as well. The only thing that you really have to do is track your results. When you do this, you will soon find out what works for you and what doesn't, so you can cater your strategies accordingly and then capitalize on the returns even more.