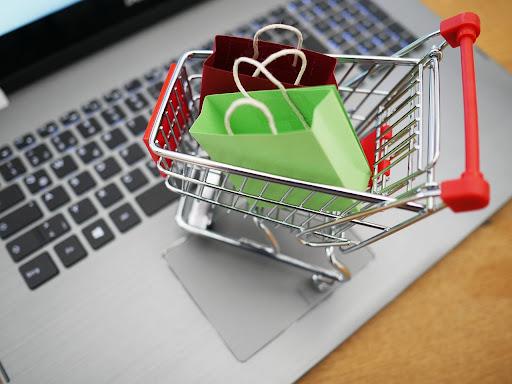 Your online store is getting visitors. And these visitors are adding items to their shopping carts. But there's a problem – these visitors aren't following through with their purchases. Instead, they're abandoning their shopping in its basket and never returning.  
This is a frustrating issue that many ecommerce companies have to deal with. In fact, on average, online stores experience a 69.99% shopping cart abandonment rate. 
Just how can you stop customers abandoning their shopping carts? There are a few different tricks that you can employ. Below are just some of the different tricks worth trying. 
Create urgency to purchase with limited time offers
Some customers like to treat online shopping baskets as wishlists, adding items in the hope of one day returning and purchasing them. The problem is that these customers may never actually commit to a purchase unless you hurry them along. 
One way to create a sense of urgency is to offer low prices that are only available for a limited time. If customers don't buy your item within a certain period, they'll miss out on this discount. Some sites even add countdowns to show how long such a promotion will last. Of course, you need to stick to your promise and raise the price after the deadline so as not to create false urgency (although you can intermittently provide the same discount every couple months if you want).
Trigger pop-up messages when visitors try to leave
While some of us avoid adding pop-up to our site because we think they're annoying, pop-up do have their uses. One prime example is alerting visitors that they have an item in their cart if they try to leave your site without purchasing. Such a pop-up may convince some shoppers to stay and commit to their purchase before leaving.
Abandoned shopping cart pop-ups could simply serve as reminders or could even offer exclusive promotions to persuade customers to stay. You can check out this page for examples of such pop-ups.
Send email reminders
Another option is to send a reminder email to a visitor's email address if they leave your site without committing to a purchase. This could be sent immediately after a visitor leaves your site or several days after they leave your site.
Of course, sending an email requires knowing a visitor's email address, which may only be possible with customers who have already created accounts. Encouraging customers to create accounts as soon as they add an item to their shopping cart could allow you to store their email address, however you shouldn't rely on customers to create accounts in order to make purchases, as the following trick explains…
Consider a one page checkout option for guests
Some customers may abandon items if the checkout process is too long and complex. While there are many benefits of encouraging customers to create accounts, it's always worth having a guest checkout option for those that want to make a quick purchase. 
A one page checkout for guests could greatly reduce shopping cart abandonment for those who are in a hurry. You can check out some one page checkout examples here. 
Use progress indicators during checkout process
Sometimes it's not possible to condense the entire checkout process onto one page. If a lengthy checkout process is necessary, you may be able to prevent customers from getting impatient by adding progress indicators that tell a customer exactly how close they are to completing their purchase. 
A progress indicator could take the form of a progress bar at the top or a series of bullet points that are ticked off each time you complete a stage of the checkout process. You could also use text prompts such as 'your purchase is almost complete' and 'you're almost finished' to reassure customers.
Expand your payment options
Restrictive payment options are a major cause of abandoned shopping carts. Consider whether you need to expand your payment options to encourage more sales. 
Options such as accepting credit cards greatly reduce abandoned shopping carts – especially when selling high value items. While accepting credit cards does require paying extra fees, it could encourage more customers to commit to a purchase, leading to greater returns overall. Besides, there are measures you can take to minimize unwanted fees like chargebacks. 
If your product is available in other countries, it could also be important to accept foreign currencies. Many modern payment processors such as PayPal are able to accept multiple currencies.
Offer a range of shipping options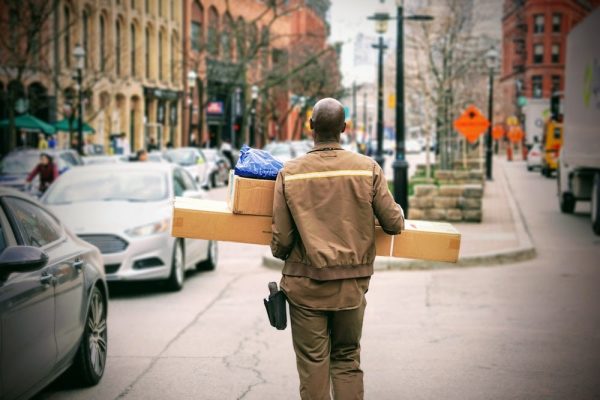 Restrictive shipping options can also lead to abandoned shopping carts. Consider offering a range of shipping options to help encourage customers to commit. This could include:
Fast shipping:

Not everyone can wait several weeks to receive a delivery. Being able to ship an item within 3 working days (or even offering next day delivery) could help you to win over customers looking to make emergency purchases or buy last minute gifts. This may require looking into shipping techniques like

drop-shipping

or charging extra for air shipping. 
Free shipping:

Some customers are looking to spend as little money as possible. A shipping fee could be enough to push them over budget. Consider whether you can offer free shipping to win over these customers. Free shipping will likely need to be slower and may not be possible when delivering products overseas.
Green shipping:

More customers are looking to reduce their carbon footprint. A green shipping option could appeal to these customers – this involves offering a delivery option that releases the least carbon emissions. Such a shipping option could be particularly worth offering if environmentalism is a big part of your brand. 
Make additional fees clear upfront
Adding surprise fees during the checkout process could put off customers who were hoping to stay within a certain budget. Make sure that when advertising product prices, all additional fees are made clear upfront. This includes tax, packaging fees, shipping fees and the cost of any accessories that customers are likely to purchase as add-ons. 
You could offer a price without these extras and a price with these extras below. Just make sure that the price with included additional fees is not too small or in a non-obvious place. 
Use a ecommerce CRO agency
There are many reasons that a customer may decide to not follow through with a purchase. To help out where you are losing customers, it could be worth hiring a conversion rate optimization (CRO) agency to take a look at your site.
There are agencies that specialize in dealing with different ecommerce platforms such as this Shopify CRO agency. Compare the prices and reviews of these agencies online. 
Keep tabs on your competitor products and prices
Before buying a product online, some of us like to do competitor research to make sure that there aren't better products or prices available elsewhere. Make sure that you are keeping tabs on your competitors to ensure that they aren't offering better products or prices – customers could be abandoning their shopping carts because they've found better deals or better quality products on other sites. 
There are tools that you can use to keep track of competitor prices. Make sure to adjust your prices accordingly if competitors are all lowering their prices for identical products.