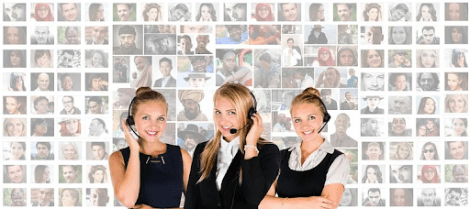 t the heart of every successful business is providing quality customer support. In modern times, you need more than a good product to make your business stand out. You need to treat your customers well and make them feel appreciated. As a business owner, you should value customer experience, especially since 90% of people consider customer support before making a purchase. Here are some great ways to make your customer support more streamlined while keeping your customers satisfied: 
Know Your Customers
The first thing you have to do to provide excellent and top-quality customer support is to know your customers. When you have a detailed view of who your customers are, it can help you well-tailored and appropriate messages promptly.

The best way to have this information is to have a central location of all your customers' data. That includes their details, previous purchases and requests, contact information, and any other piece of data relevant to your business that would add more value to your customers' experiences. 
With all this information, you will not have to always ask your customers questions to which you should already have the answer. Providing support and addressing their needs will be much easier and quicker. Plus, they would appreciate the personalized experience and will likely return to do more business with you. 
Use Automation Software to Improve Relationships
These days, there are tons of customer relationship management (CRM) tools that make it easier for you and your support teams when dealing with customers. But tasks like data entry, calendar management, and lead and contact updates can take up most of your team's time. That's where automation comes in.

Fortunately, there are amazing resources and automation software that help in various areas of providing excellent customer care, including sales enabling and quick record extraction and updating. This will help your team focus on other important aspects of their work with their full attention. 
Be Smart with Unhappy Customers
With information being easily spread and digested, one bad review can completely shatter your business's reputation, especially when you do not address the problem as quickly and professionally as possible.

Whenever a customer complains about your business, you can turn those negative reviews into opportunities to improve your service or product offering. Taking offense will do you no good, and you must be open to criticism and making changes in your operations. When you listen to unhappy customers, you can turn them into your most loyal and consistent ones. 
So, always acknowledge their concerns and keep them abreast of any updates. You must also keep records of all complaints and work towards resolving the issue. But it shouldn't end there. You must also follow up to see if they are satisfied with the solution.
Customers always have different wants and needs, but one thing that would strongly influence them to make a purchase is how well you treat them. With these tips, you can start delivering better quality customer service and keep your business strong.